THIS IS AN ARCHIVE OF EVERYTHING KIOSK HAS COLLECTED. TO MEET THE DIGITAL, WE HAVE A PHYSICAL, CURRENTLY IN STORAGE IN NEW YORK. NOTHING YOU SEE HERE IS FOR SALE. PLEASE USE AS A REFERENCE AND AN INSPIRATION AND PLEASE WRITE US IF YOU HAVE ANY QUESTIONS OR INFORMATION TO SHARE.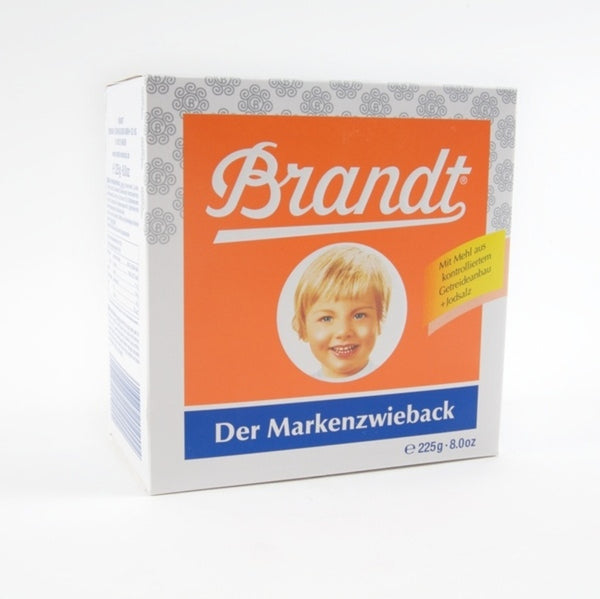 Zwiebeck Cracker
5.5" x 5.5" x 3", 8 oz.
Wheat Flour, Sugar, Yeast & Palm Oil, etc.
GERMANY
With a little (un)luck, eating more than a plentitude of these will make you turn into little Brandt on the package, so a four-year-old Schartzwalder girl who saw the package in my hand told me. Well, to be honest, the father of the girl translated the honest - but not to the point - description of the crackers. Used as teethers or just crackers with a little bit of butter all over Europe. These have prevented many sugar-low afternoons from heading into the danger zone.