THIS IS AN ARCHIVE OF EVERYTHING KIOSK HAS COLLECTED. TO MEET THE DIGITAL, WE HAVE A PHYSICAL, CURRENTLY IN STORAGE IN NEW YORK. NOTHING YOU SEE HERE IS FOR SALE. PLEASE USE AS A REFERENCE AND AN INSPIRATION AND PLEASE WRITE US IF YOU HAVE ANY QUESTIONS OR INFORMATION TO SHARE.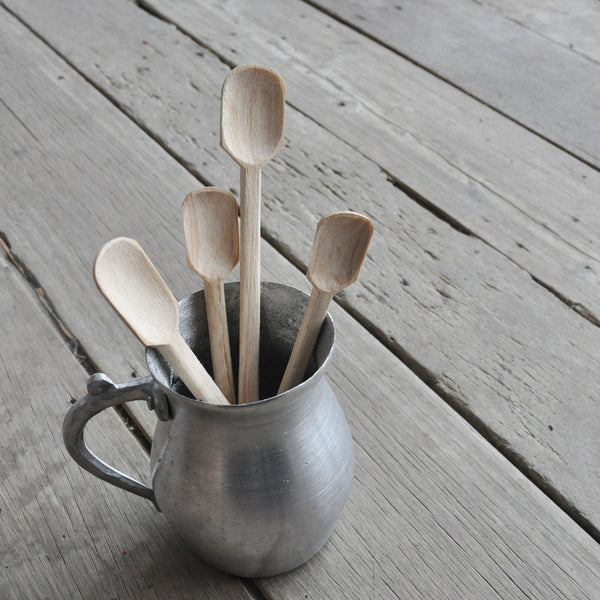 Wooden Tasting Spoon
Large: 11.5" x 1.5" x 0.5" Small: 9" x 1" x .5"
Wood
COLOMBIA
A concave paddle, a bowl with a handle, a handle with a cup, a cupped end of a stick, soup elevator, yummy delivery, one for mom, one for dad and two for gramps! Too bland? A pinch of salt. Too salty? Add a cut up potato and hope it will work. Chris'ssoup turned out perfectly and he used this spoon every day in Colombia to stir his feijoa juice. As I mentioned, when I get to Colombia I am going to try all their juices.