THIS IS AN ARCHIVE OF EVERYTHING KIOSK HAS COLLECTED. TO MEET THE DIGITAL, WE HAVE A PHYSICAL, CURRENTLY IN STORAGE IN NEW YORK. NOTHING YOU SEE HERE IS FOR SALE. PLEASE USE AS A REFERENCE AND AN INSPIRATION AND PLEASE WRITE US IF YOU HAVE ANY QUESTIONS OR INFORMATION TO SHARE.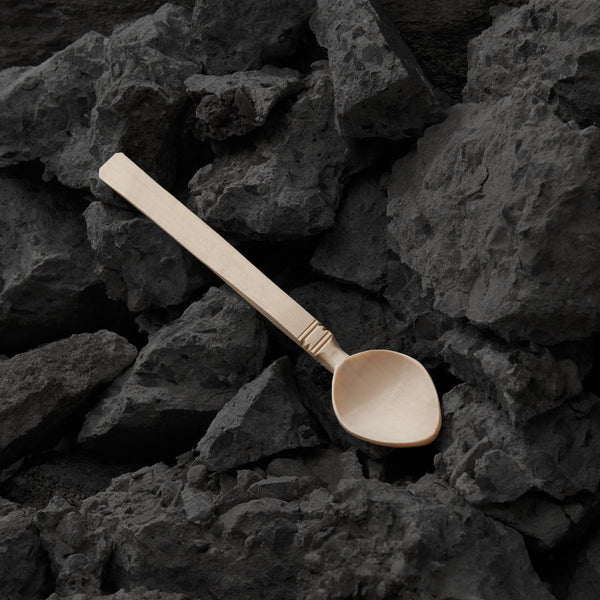 Wooden Spoons
thin: 12.25", wide: 11.25"
Pine
ROMANIA
It's amazing to think one person held a block of wood in his or her hand and slowly, over time, carved and whittled that block into one of these spoons. They sat there, listening to the radio, in their workshop, hopefully with the sun on them, and carved and carved. Along the way, were they thinking of how the block of wood would turn into a spoon and how that spoon would be used? Or were they focused on a grocery list or the upcoming election or a friend's wedding? Did they wonder: Would the wide one be used as a tasting spoon? The narrow for making jam? Feeding a baby? Scraping the sides of a pan? The unfinished pine wood means it will change over time. Dents will tell of one cooking story, stains another. Actions will commence, the spoons will change, and slowly over time the patina you add to them, your contribution, will finish their story and make them your own.