THIS IS AN ARCHIVE OF EVERYTHING KIOSK HAS COLLECTED. TO MEET THE DIGITAL, WE HAVE A PHYSICAL, CURRENTLY IN STORAGE IN NEW YORK. NOTHING YOU SEE HERE IS FOR SALE. PLEASE USE AS A REFERENCE AND AN INSPIRATION AND PLEASE WRITE US IF YOU HAVE ANY QUESTIONS OR INFORMATION TO SHARE.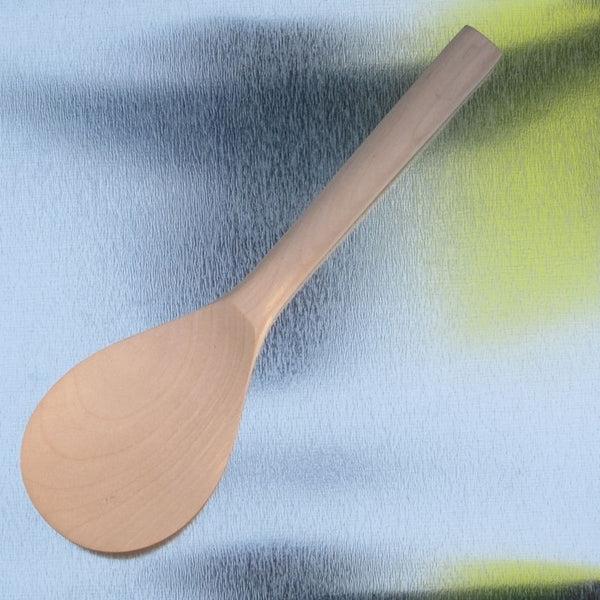 Wooden Rice Spoon
2.5" x 9"
Mizume Wood
JAPAN
We do eat rice quite a bit at home
since Yuki (of Yuki's Book)
presented us with a rice cooker as a gift.
To scoop up the rice in good,
perfectly sticky, chunks,
you need this type of flattened spoon.
A short handle is needed
to fool you to grip
close to the end,
which is better to work the
quite resistant white fluff.