THIS IS AN ARCHIVE OF EVERYTHING KIOSK HAS COLLECTED. TO MEET THE DIGITAL, WE HAVE A PHYSICAL, CURRENTLY IN STORAGE IN NEW YORK. NOTHING YOU SEE HERE IS FOR SALE. PLEASE USE AS A REFERENCE AND AN INSPIRATION AND PLEASE WRITE US IF YOU HAVE ANY QUESTIONS OR INFORMATION TO SHARE.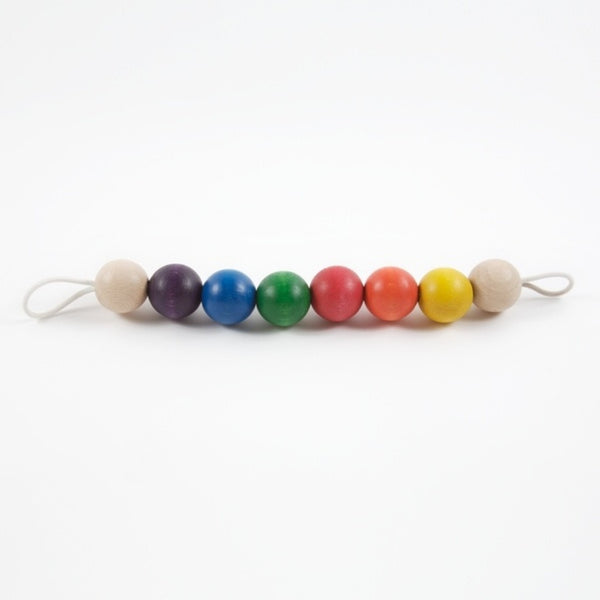 Wooden Pram Balls
1.5" x 11"
Wood, Natural Pigment & Elastic
GERMANY
Stretch these guys on the front of your stroller and wait to see what happens. Pulling, spinning, chewing, teething...it's totally cool. Non-coated, non-toxic, and totally durable, wooden balls for baby enjoyment. Adults can use as a back massager. Two-for-one, one-for-two. There's barely a pram without one in Berlin, so German kids are good at math: mean, median, mode. Did you know that some savants experience synesthesia? Look it up: numbers as colors? What else can we look up on the internet? Some objects give me more questions than answers. Do the ends justify the means? German kids are also good at philosophy. Give your baby a head start, or use as a chunky accessory: A pleasurable, colorful means to whichever end. You synesthete.