THIS IS AN ARCHIVE OF EVERYTHING KIOSK HAS COLLECTED. TO MEET THE DIGITAL, WE HAVE A PHYSICAL, CURRENTLY IN STORAGE IN NEW YORK. NOTHING YOU SEE HERE IS FOR SALE. PLEASE USE AS A REFERENCE AND AN INSPIRATION AND PLEASE WRITE US IF YOU HAVE ANY QUESTIONS OR INFORMATION TO SHARE.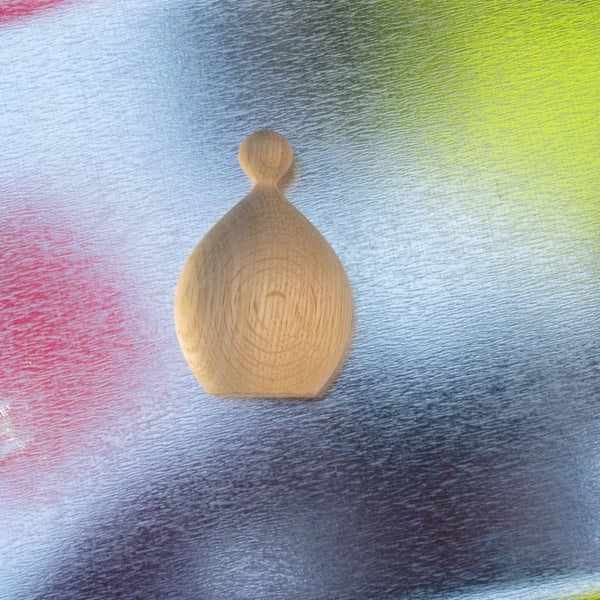 Wooden Paperweight
2" x 2.75"
Wood
JAPAN
There is a secret inside this little guy.
Shake it.
There is something in there,
but what?
The maker will not disclose how he makes this.
He is now over 90 years old
and can only see out of one eye.
What he produces is very limited.
And he will not be making them for long.
We asked him if he has any students
who know how to make the paperweight too.
He sighed and said, "Yes, but not as good as me."