THIS IS AN ARCHIVE OF EVERYTHING KIOSK HAS COLLECTED. TO MEET THE DIGITAL, WE HAVE A PHYSICAL, CURRENTLY IN STORAGE IN NEW YORK. NOTHING YOU SEE HERE IS FOR SALE. PLEASE USE AS A REFERENCE AND AN INSPIRATION AND PLEASE WRITE US IF YOU HAVE ANY QUESTIONS OR INFORMATION TO SHARE.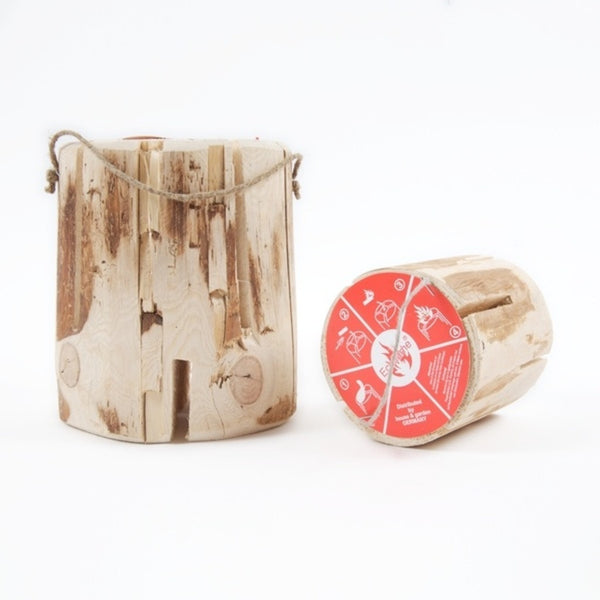 Wood Log Fire
5"ø x 5.5"
Untreated Wood & Paraffin Wick
GERMANY
What is it? No one really ever guesses right. It's Ecoflame and it is really cool. It's a lightweight, easily transportable log to use indoor in your fireplace or outdoor in the garden, camping, etc. You can cook over it or use it for a starter log in your BBQ. Summer magic! The log has a core with a paraffin wick. Light the wick and - voila! - a fire. Much easier than the standard log and a pure product, the paraffin is the only additive, so no need for crazy amounts of starter fluid. The slots sewn into the sides act as vents that force the fire to burn evenly - the fire itself burns from the inside as a candle would. So simple and so easy and pure - it's a relief. We have packaged together two different sizes for different occasions.