THIS IS AN ARCHIVE OF EVERYTHING KIOSK HAS COLLECTED. TO MEET THE DIGITAL, WE HAVE A PHYSICAL, CURRENTLY IN STORAGE IN NEW YORK. NOTHING YOU SEE HERE IS FOR SALE. PLEASE USE AS A REFERENCE AND AN INSPIRATION AND PLEASE WRITE US IF YOU HAVE ANY QUESTIONS OR INFORMATION TO SHARE.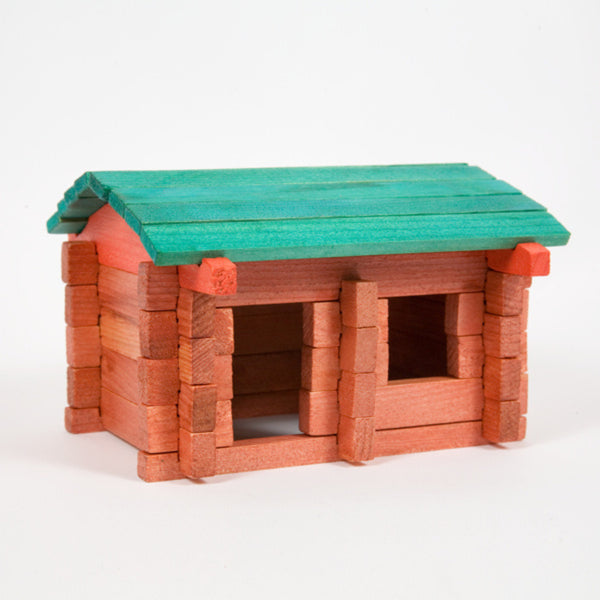 Wood Cabin
8.25" x 5" x 2"
Wood, Natural Pigment & Beeswax
USA
Knock-knock. Who needs camping when you can build your own log cabin? Leave your tent in the back of the closet, and let's go hunting! Whether it's grouse, ducks, deer, or a grizzly, this cabin will keep you cozy if you are mini-sized. Bring your doggy and canoe along; it's going to be a great weekend. We may even call in sick or leave a "gone fishing" note on the door! Handmade in Maine, totally kid-safe, with the human touch on each and every piece.