THIS IS AN ARCHIVE OF EVERYTHING KIOSK HAS COLLECTED. TO MEET THE DIGITAL, WE HAVE A PHYSICAL, CURRENTLY IN STORAGE IN NEW YORK. NOTHING YOU SEE HERE IS FOR SALE. PLEASE USE AS A REFERENCE AND AN INSPIRATION AND PLEASE WRITE US IF YOU HAVE ANY QUESTIONS OR INFORMATION TO SHARE.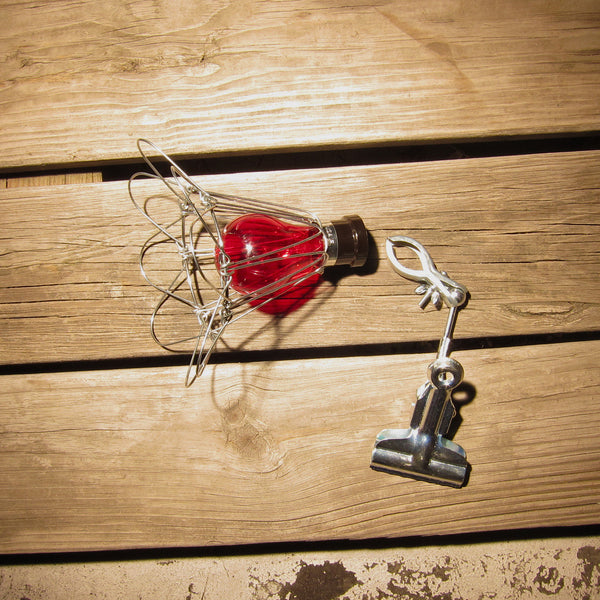 Wire Lampshade and Clip Small
4" x 4"
Steel
JAPAN
This is not a lamp shade. It is actually
a "light bulb protector"
for construction sites.
It is produced by the inventor and
he holds the copyright in Japan.
We noticed them in Tokyo.
Far more elegant on the streets
than the plastic ones we have.
Almost Meiji-like,
if you think of the glass shades from the period.
A customer mentioned
it would be nice on the floor, face-down.
I agreed.
Fixes to a light socket.
The clip allows you to clip it to a table.