THIS IS AN ARCHIVE OF EVERYTHING KIOSK HAS COLLECTED. TO MEET THE DIGITAL, WE HAVE A PHYSICAL, CURRENTLY IN STORAGE IN NEW YORK. NOTHING YOU SEE HERE IS FOR SALE. PLEASE USE AS A REFERENCE AND AN INSPIRATION AND PLEASE WRITE US IF YOU HAVE ANY QUESTIONS OR INFORMATION TO SHARE.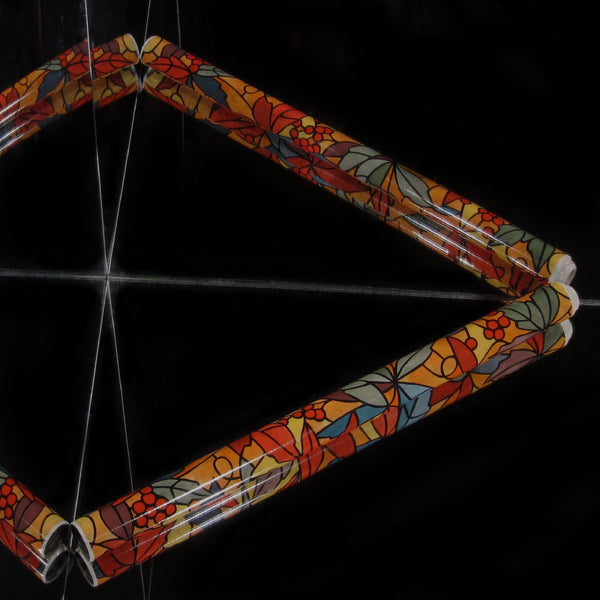 Window Film
17" wide x 6 ft. long
Vinyl
THE NETHERLANDS
All over the Netherlands, people have devised smart ways of covering the bottom half of their windows. This vinyl is one solution. Do you like being nude in front of your neighbors, or do you simply assume no one is looking in? Yes, when I was in my twenties, I caught a Peeping Tom. Unfortunately, he had likely been looking for some time, AND he was not cute. I was living in a third floor walk-up that faced a courtyard, with a quite-decent gap between me and the next building. I am a fiend for light, and never had any curtains. Over time, it seems, the gentleman across the way got quite relaxed in his peeping, because when I finally caught him, he was comfortably ensconced in a window seat he had constructed. I bolted into the next room. When I came out, he was sitting there innocently reading a book. I was an angry, young girl, filled with fire, so rather than blushing and getting dressed. I got dressed and started to stare at him, and stare, and stare, and stare, as I stood in my window. He tried not to look for a good ten minutes. I turned on every light, I yelled - I did it all. When he finally looked up, I gave him the bird (not the most sophisticated response - but he wasn't cute)! What could I do? It's only when you hit 66 that you savor the Peeps. Well, you've heard my Peeping Tom story. You can either experience your own or learn from my experience and simply buy some window film. It depends on how you get your kicks.