THIS IS AN ARCHIVE OF EVERYTHING KIOSK HAS COLLECTED. TO MEET THE DIGITAL, WE HAVE A PHYSICAL, CURRENTLY IN STORAGE IN NEW YORK. NOTHING YOU SEE HERE IS FOR SALE. PLEASE USE AS A REFERENCE AND AN INSPIRATION AND PLEASE WRITE US IF YOU HAVE ANY QUESTIONS OR INFORMATION TO SHARE.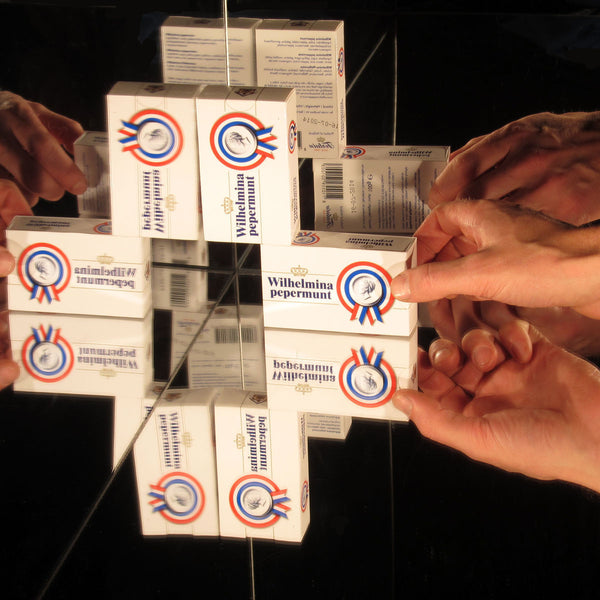 Wilhelmina Pepermunt
3.5" x 2" x 1"
Sugar, Potato Starch, Gelatin, Peppermint Oil & Magnesium Starate
THE NETHERLANDS
A hard mint printed with Queen Wilhelmina's profile packed tight into a little box. Precious. Can be considered an edible cameo to pass on to all your ladies-in-waiting. Now, although it is dainty, don't let that fool you - this queen ruled for 58 years during the most turbulent times in contemporary history. She also, through her shrewd investments, became the world's richest woman in her time. This mint has a load roar/strong flavor.