THIS IS AN ARCHIVE OF EVERYTHING KIOSK HAS COLLECTED. TO MEET THE DIGITAL, WE HAVE A PHYSICAL, CURRENTLY IN STORAGE IN NEW YORK. NOTHING YOU SEE HERE IS FOR SALE. PLEASE USE AS A REFERENCE AND AN INSPIRATION AND PLEASE WRITE US IF YOU HAVE ANY QUESTIONS OR INFORMATION TO SHARE.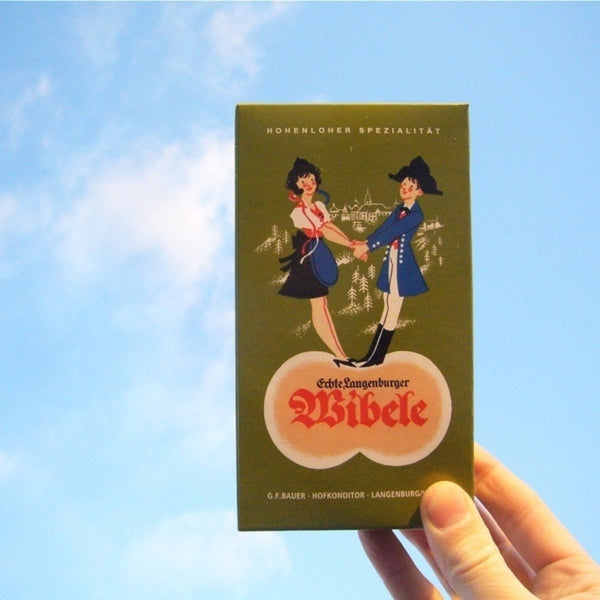 Wibele Cookies
6.5" x 3.5" x 1.5", 125 g.
Flour, Sugar, Egg Whites & Vanilla
GERMANY
Sexi cookies, sexi sugar, sexi boys and sexi girls! A Swabian specialty, Wibele were invented in 1763 by the court cook of the Prince of Hohenlohe-Langenburg, Jakob Christian Carl Wibel, hence the name Wibele. (Don't you love history?) Our cookies are from Café Bauer in Langenburg, the only company permited to produce the "Original Wibele", as the owner secured the rights in 1911. In the shape of a figure 8 and similar to a meringue. People like to say they look like boobs or behinds, the reference is possible as 1763 was a decadent and flirty time in Europe for some. Little sweet and sexi kisses, I like them.