THIS IS AN ARCHIVE OF EVERYTHING KIOSK HAS COLLECTED. TO MEET THE DIGITAL, WE HAVE A PHYSICAL, CURRENTLY IN STORAGE IN NEW YORK. NOTHING YOU SEE HERE IS FOR SALE. PLEASE USE AS A REFERENCE AND AN INSPIRATION AND PLEASE WRITE US IF YOU HAVE ANY QUESTIONS OR INFORMATION TO SHARE.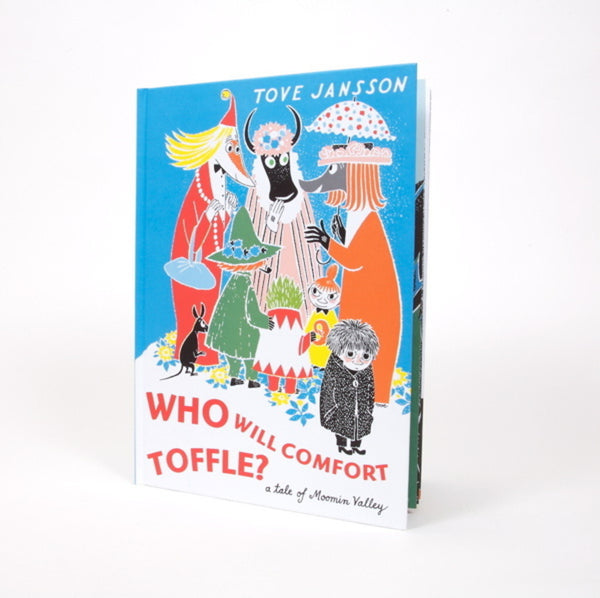 Who Will Comfort Toffle? Book
8" x 11.5"
Paper & Thread
FINLAND
Taking place in the Moomin-world of characters,Who Will Comfort Toffle?, written in 1960, is a beautiful, if also a bit dark and sad, children's book. Written and illustrated by Tove Jansson, the book depicts the shy, lonely, and scared Toffle. Taking off on a trip, Toffle meets many interesting characters, none of whom he can identify with, until he finally gets a letter-in-a-bottle from "Miffle" : a shy, lonely, and scared girl! The two hit it off...the moral of the story is:don't do it alone. Interestingly enough, I first read the story one night after Marco and I had a tremendous fight in Helsinki, something about how to handle the rat in our office in New York from Helsinki. By morning - although we did not speak for the first few hours - things were fine again. Tove Jansson's Moomin characters are popular all over the world, but have made little headway in the United States. I hope this book provides the proper introduction her characters deserve. The story, along with the illustrations, is a good read for children and adults, and makes a great gift for people who are on the verge of divorce.