THIS IS AN ARCHIVE OF EVERYTHING KIOSK HAS COLLECTED. TO MEET THE DIGITAL, WE HAVE A PHYSICAL, CURRENTLY IN STORAGE IN NEW YORK. NOTHING YOU SEE HERE IS FOR SALE. PLEASE USE AS A REFERENCE AND AN INSPIRATION AND PLEASE WRITE US IF YOU HAVE ANY QUESTIONS OR INFORMATION TO SHARE.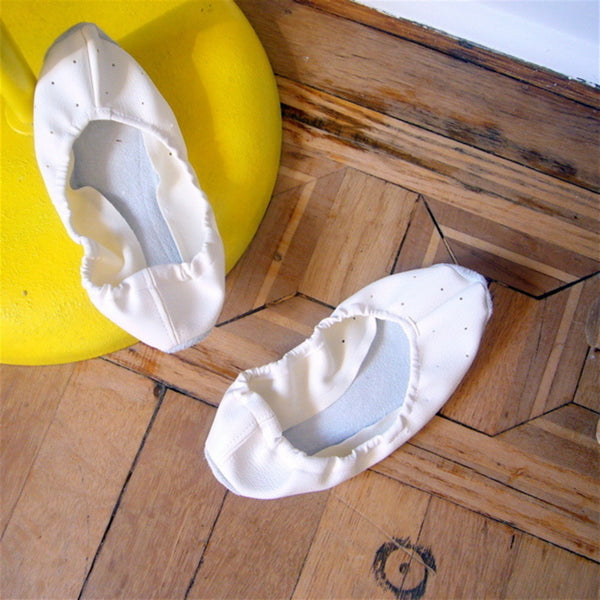 White Gym Shoes
Sizes Vary
Vinyl, Leather & Foam
FINLAND
Made by E.K. Pallas - a small, family-owned company established in 1959. The shoe was designed by the current owner's parents and has not changed since. Time marches on, but gym shoes refuse to change. In elementary schools, these are worn not only in gym but are changed into when entering school to keep things clean - snow and stone make a mess. When older, they are worn during gym class. Gymnastics is a quite popular sport in Finland - number two after soccer. For a while, gym shoes were incredibly uncool, now they are considered cool again. What comes around, goes around. E.K. Pallas makes several styles, but my favorite was this one in white with the air holes - such a cool house slipper to workout in! No, just kidding, to lounge around in! After all, who wants to walk into a New York City apartment after you have just trotted through dog pee and garbage juice? Think about it, but please note the holes.