THIS IS AN ARCHIVE OF EVERYTHING KIOSK HAS COLLECTED. TO MEET THE DIGITAL, WE HAVE A PHYSICAL, CURRENTLY IN STORAGE IN NEW YORK. NOTHING YOU SEE HERE IS FOR SALE. PLEASE USE AS A REFERENCE AND AN INSPIRATION AND PLEASE WRITE US IF YOU HAVE ANY QUESTIONS OR INFORMATION TO SHARE.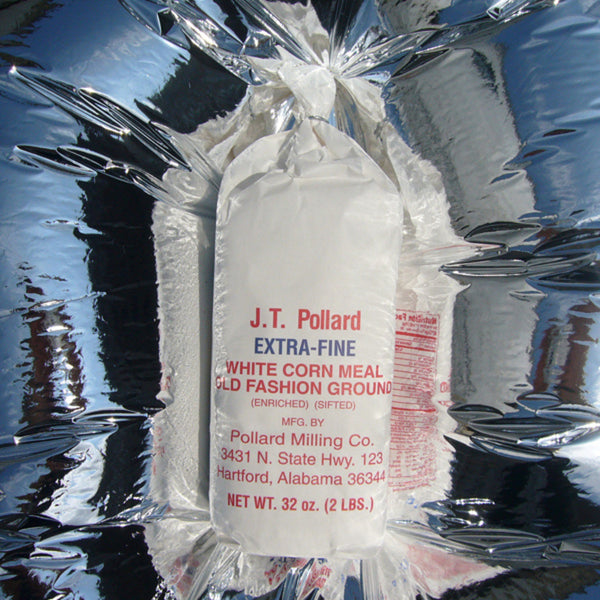 White, Extra-Fine Cornmeal
2 lbs. 
Cornmeal
USA
Cornmeal is less of a Florida thing and more of a Southern thing, although the Panhandle IS the South. In fact, our impression was everything north of Orlando is the South and everything south of Orlando is New York City and Havana displaced! We came across J.T. Pollard when we were just outside of Tallahassee. It's stone ground and is good for corn bread and okra pancakes, as well as for making porridge. Good, Southern cornmeal, often grouped with White Lilly as a necessity for the Southern kitchen. J.T. Pollard is still in the South; White Lilly was bought by Smuckers and moved to the Midwest - many cooks say it's not the same. Grab a Southern cooking essential while you can! People swear by it for their cornbread.