THIS IS AN ARCHIVE OF EVERYTHING KIOSK HAS COLLECTED. TO MEET THE DIGITAL, WE HAVE A PHYSICAL, CURRENTLY IN STORAGE IN NEW YORK. NOTHING YOU SEE HERE IS FOR SALE. PLEASE USE AS A REFERENCE AND AN INSPIRATION AND PLEASE WRITE US IF YOU HAVE ANY QUESTIONS OR INFORMATION TO SHARE.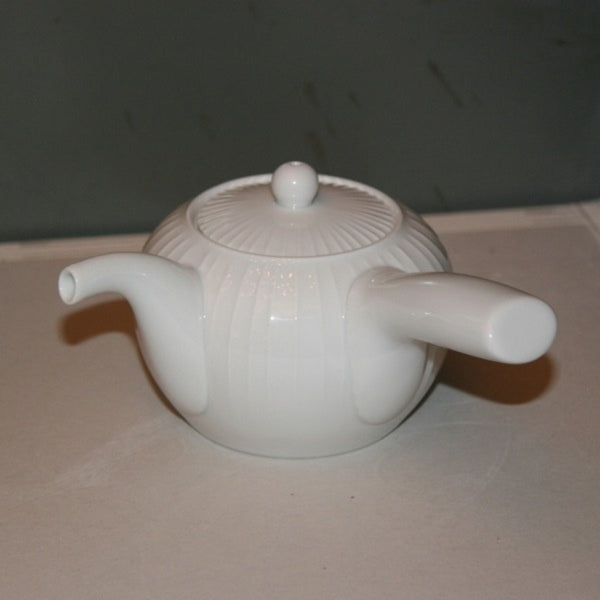 White Ceramic Teapot
4.5"ø x 3.5"
Ceramic
JAPAN
This teapot is for sencha green tea, but we drink all sorts of tea from it. Made by a company established in 1951 that is located in Hasami, in the Nagasaki Region. Hasami is the second largest area for ceramic production in Japan. It is an area that has been famous for its pottery for 400 years. This company's priorities are the following: first, that the piece is functional, second, that the design feels good to the touch, and, third, that it is long-lasting both in a practical and aesthetic way. This teapot was designed in the early 1970s and received the "Good Design Award" in Japan in 1978. It feels solid when you use it, makes enough for two medium-sized cups of tea and improves the start of every day.