THIS IS AN ARCHIVE OF EVERYTHING KIOSK HAS COLLECTED. TO MEET THE DIGITAL, WE HAVE A PHYSICAL, CURRENTLY IN STORAGE IN NEW YORK. NOTHING YOU SEE HERE IS FOR SALE. PLEASE USE AS A REFERENCE AND AN INSPIRATION AND PLEASE WRITE US IF YOU HAVE ANY QUESTIONS OR INFORMATION TO SHARE.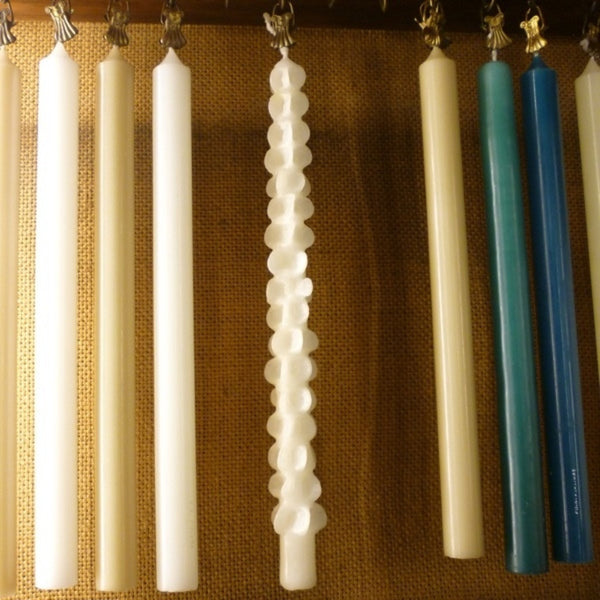 White Candle with Pinches
20" long
Wax, Wick & Fingerprints
PORTUGAL
Right now you are looking at the candle in the center that looks slightly different from all the other candles in the picture. Made by one of the prettiest shops in Lisbon, the candle store Caza das Velas Loreto, which sits in the heart of Barrio Alto. Established in 1726, they have all sorts of candles in all sorts of shapes and colors, but we were mesmerized by this particular one. It's hand-pinched all around up to the top, resembling a prehistoric turbine. We admit we didn't have much hope the wings would survive the transport, but here they are. Pinched by the one and only man who knows how to make them. When you visit the shop, take a look at the huge candles outside the entrance.