THIS IS AN ARCHIVE OF EVERYTHING KIOSK HAS COLLECTED. TO MEET THE DIGITAL, WE HAVE A PHYSICAL, CURRENTLY IN STORAGE IN NEW YORK. NOTHING YOU SEE HERE IS FOR SALE. PLEASE USE AS A REFERENCE AND AN INSPIRATION AND PLEASE WRITE US IF YOU HAVE ANY QUESTIONS OR INFORMATION TO SHARE.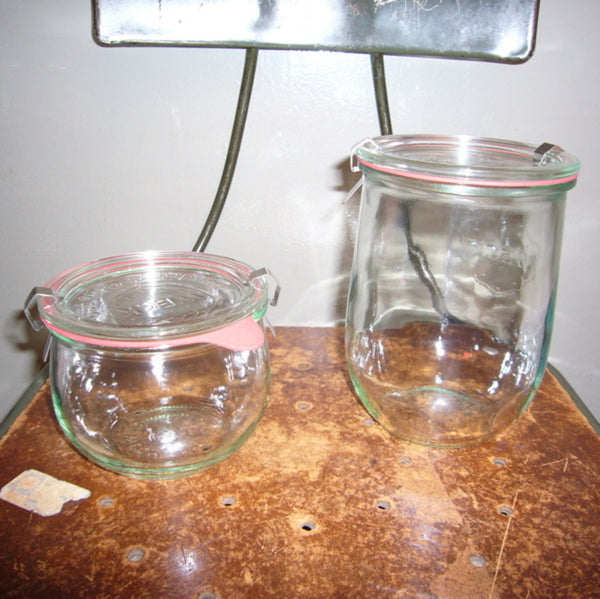 Weck Glass Jar Set
1 liter: 5.75" x 4"ø
0.5 liter: 3.75" x 4"ø
Glass, Rubber & Metal
GERMANY
Canning jars that I don't use for canning but I use for: salt, granola, spices, chilies, oatmeal, lentils, rice, licorice, peanuts, walnuts, beans, honey, coins, candy, tea, instant coffee, coffee beans, sprinkles, quinoa, couscous, keys, crackers, Cream of Wheat, dried fruits, raisons, polenta, risotto rice, whole peppercorns, keys, batteries, nails and assorted hardware, dried shrimp, serondang, candied ginger. You can use them for canning too. Note the strawberry logo on the lid.