THIS IS AN ARCHIVE OF EVERYTHING KIOSK HAS COLLECTED. TO MEET THE DIGITAL, WE HAVE A PHYSICAL, CURRENTLY IN STORAGE IN NEW YORK. NOTHING YOU SEE HERE IS FOR SALE. PLEASE USE AS A REFERENCE AND AN INSPIRATION AND PLEASE WRITE US IF YOU HAVE ANY QUESTIONS OR INFORMATION TO SHARE.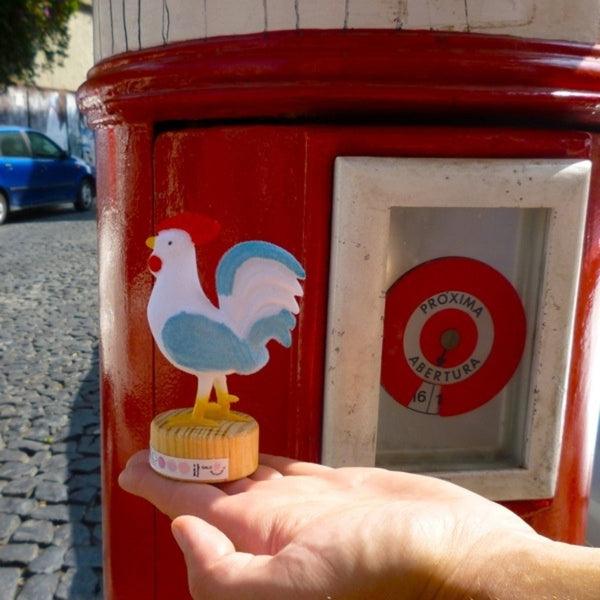 Weather Rooster
3" x 4.5" x 2"
Wood, Plastic, Flocking & Cobalt Chloride
PORTUGAL
The Barcelos rooster myth is a story concerning justice. While traveling throughout Portugal, we came across as many versions of the story as there are live roosters. The one most repeated went like this: There was a young guy on death row, but he was innocent. He told the judge, "If the rooster crows when they hang me, I am innocent." They hung the guy, the rooster crowed, and somehow in the end they managed to not hang the guy. Thanks, rooster! Years later, an innocent inventor came up with the idea of covering a rooster with a proprietary blend of materials that forecasts the weather; the shade of the blue/lavender/pink indicates the direction of the weather. The color key on the base translates the rooster's prediction. Deep blue means sun tomorrow, pale pink means rain, and everything else is in between. I follow my rooster carefully. Place near a window, so it can feel nature's vibes and predict properly.