THIS IS AN ARCHIVE OF EVERYTHING KIOSK HAS COLLECTED. TO MEET THE DIGITAL, WE HAVE A PHYSICAL, CURRENTLY IN STORAGE IN NEW YORK. NOTHING YOU SEE HERE IS FOR SALE. PLEASE USE AS A REFERENCE AND AN INSPIRATION AND PLEASE WRITE US IF YOU HAVE ANY QUESTIONS OR INFORMATION TO SHARE.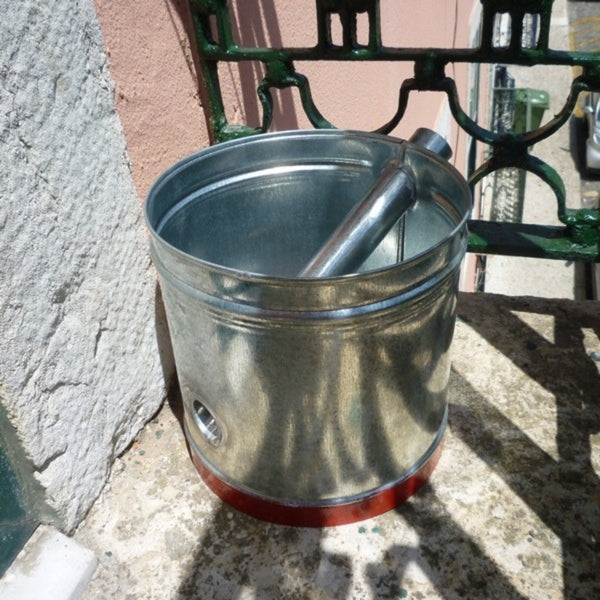 Water Ladle
9" x 8"
Galvanized Steel & Paint
PORTUGAL
This is a large ladle for water - you know, when you need to take some water from a little stream or trench and don't want to kneel down on the wet ground. Like a bucket on a stick - Stck-o-Buk't™ could be a fitting Americanized brand name. We live in an apartment but felt it would be pretty as-is, storing kitchen utensils and other things. If you really are going to use it as a ladle, you are probably lucky enough to have a hardware store nearby that would sell the stick that you need to use this. Yeah, lucky you, country boy or country girl!