THIS IS AN ARCHIVE OF EVERYTHING KIOSK HAS COLLECTED. TO MEET THE DIGITAL, WE HAVE A PHYSICAL, CURRENTLY IN STORAGE IN NEW YORK. NOTHING YOU SEE HERE IS FOR SALE. PLEASE USE AS A REFERENCE AND AN INSPIRATION AND PLEASE WRITE US IF YOU HAVE ANY QUESTIONS OR INFORMATION TO SHARE.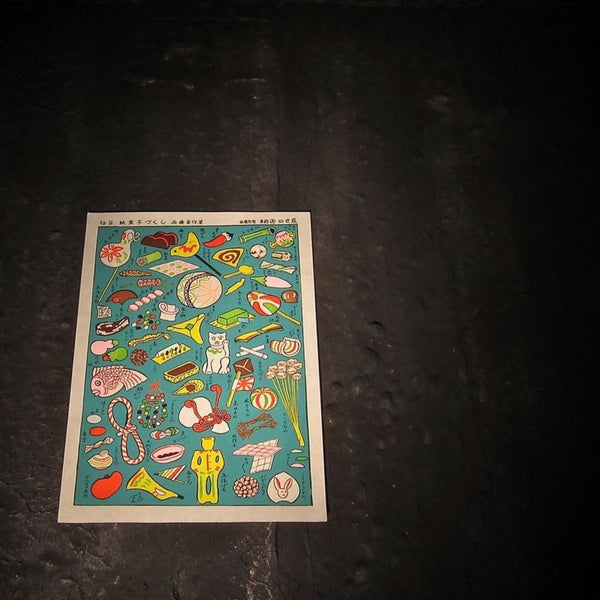 Washi Paper
15.5" x 10.75"
Paper & Ink
JAPAN
Made by Isetastu,
who has been making washi papers since
the Edo period.
As such, their offerings are varied and diverse.
It was hard to choose only one.
This print is made by hand with wood blocks.
It was designed in the 1930s
and was produced for
a candy maker.
If you look carefully,
you will see
each candy has a name next to it.
This was the maker's catalog.
Why have a book when a sheet will do?