THIS IS AN ARCHIVE OF EVERYTHING KIOSK HAS COLLECTED. TO MEET THE DIGITAL, WE HAVE A PHYSICAL, CURRENTLY IN STORAGE IN NEW YORK. NOTHING YOU SEE HERE IS FOR SALE. PLEASE USE AS A REFERENCE AND AN INSPIRATION AND PLEASE WRITE US IF YOU HAVE ANY QUESTIONS OR INFORMATION TO SHARE.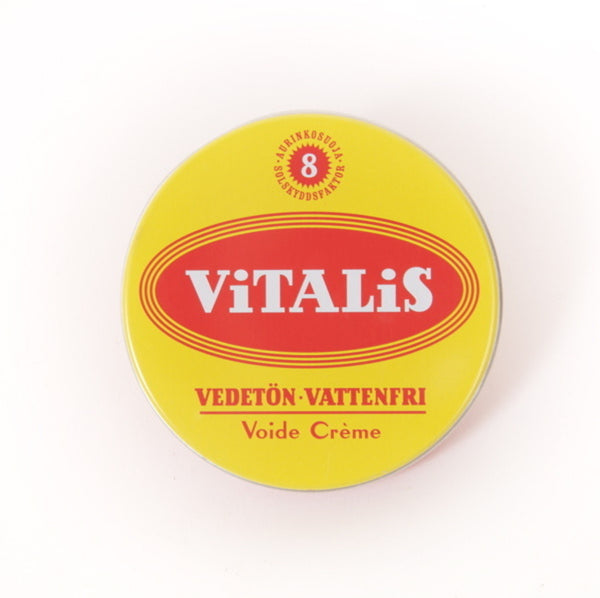 Vitalis Cream
3"ø
Petrolium, Paraffin, Sorbitol, Lanolin, Zinc Oxide & etc etc
FINLAND
Produced by the family-owned company White Cross, Vitalis was first manufactured in 1936. Containing no water, it protects the skin against cold weather, wind and sun. It has a SPF of 8. Apply before going out into the cold to protect your skin. Of course, we show our finds to some of the local population before deciding whether to include an object in the collection. Time after time, I heard stories of how, as children, Vitalis was rubbed onto the cheeks to protect against the cold. The fragrance has remained unchanged since the 30s. This, the design of the can and these stories makes the product quite nostalgic.