THIS IS AN ARCHIVE OF EVERYTHING KIOSK HAS COLLECTED. TO MEET THE DIGITAL, WE HAVE A PHYSICAL, CURRENTLY IN STORAGE IN NEW YORK. NOTHING YOU SEE HERE IS FOR SALE. PLEASE USE AS A REFERENCE AND AN INSPIRATION AND PLEASE WRITE US IF YOU HAVE ANY QUESTIONS OR INFORMATION TO SHARE.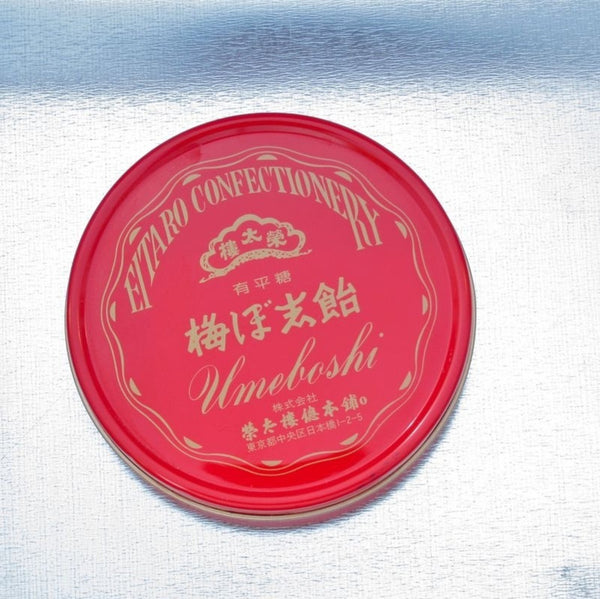 Umeboshi Candy
1" x 4" tin, 90g
Sugar, Starch Syrup, Vegetable Base & Food Coloring
JAPAN
Since 1857, Eitaro has been making Edo-style Japanese sweets.
This candy is their specialty.
It is based on the Portuguese alféloa.
Do you know the Portuguese were the first Europeans to reach Japan?
The candy is essentially a mass of sugar
shaped as a plum.
The colors are a saturated
red and golden yellow.
Echoing the red plum and the yellow plum
and the two colors of umeboshi.
Nice tin.