THIS IS AN ARCHIVE OF EVERYTHING KIOSK HAS COLLECTED. TO MEET THE DIGITAL, WE HAVE A PHYSICAL, CURRENTLY IN STORAGE IN NEW YORK. NOTHING YOU SEE HERE IS FOR SALE. PLEASE USE AS A REFERENCE AND AN INSPIRATION AND PLEASE WRITE US IF YOU HAVE ANY QUESTIONS OR INFORMATION TO SHARE.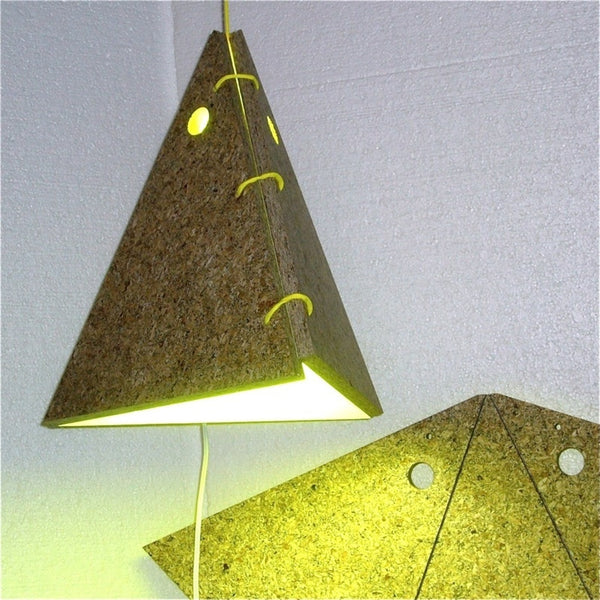 Uglycute: Lamp
14" x 13" x 12.5", sold flat packed 28" x 14" x .5"
Dakota Burl, Recycled Paper & Nylon Cord
USA
A lamp to hang or sit, made from one piece of Dakota Burl, scored to make breaking easy. Break according to instructions, tie up with the enclosed cord, and you are ready to go. Neon yellow paper on the inside creates a powerful glow. It comes from within! Ugly and cute. Durable and delicious. Created with environmental issues from deep in the brain. Conceived by Swedish design/art/architecture group UGLYCUTE for KIOSK as part of Mini-Exhibition #7, "UGLYCUTE: Experiments in Dakota Burl."