THIS IS AN ARCHIVE OF EVERYTHING KIOSK HAS COLLECTED. TO MEET THE DIGITAL, WE HAVE A PHYSICAL, CURRENTLY IN STORAGE IN NEW YORK. NOTHING YOU SEE HERE IS FOR SALE. PLEASE USE AS A REFERENCE AND AN INSPIRATION AND PLEASE WRITE US IF YOU HAVE ANY QUESTIONS OR INFORMATION TO SHARE.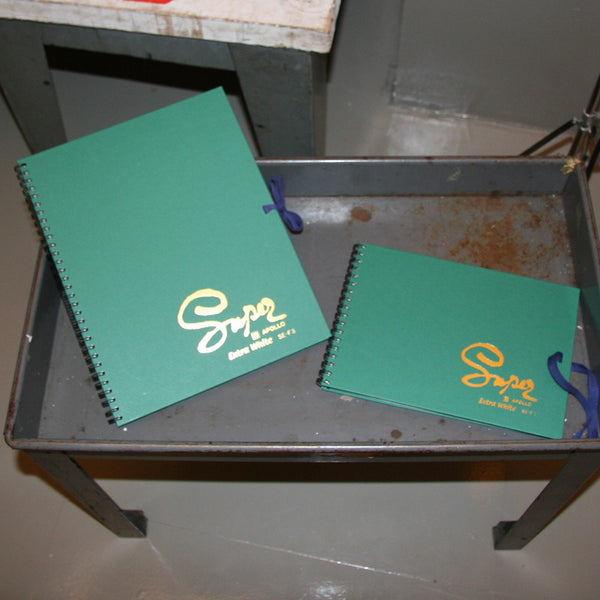 Two Super Sketch Drawing Books
Paper, Fabric & Metal
JAPAN
These notebooks come in two sizes for drawing or just for a scrap about town. We like to glue inspiration into the notebooks so the tie becomes essential when the book gets too thick. It's perfect as a photo album too. Hard cover, fabric tie. Approximately 25 pages in each book.