THIS IS AN ARCHIVE OF EVERYTHING KIOSK HAS COLLECTED. TO MEET THE DIGITAL, WE HAVE A PHYSICAL, CURRENTLY IN STORAGE IN NEW YORK. NOTHING YOU SEE HERE IS FOR SALE. PLEASE USE AS A REFERENCE AND AN INSPIRATION AND PLEASE WRITE US IF YOU HAVE ANY QUESTIONS OR INFORMATION TO SHARE.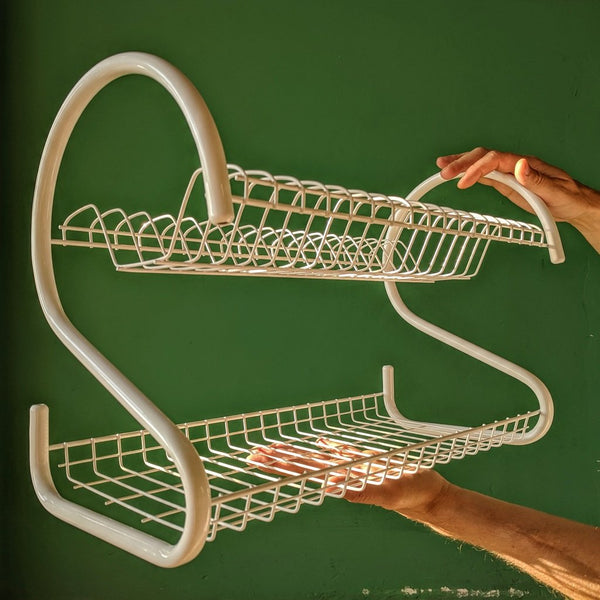 Two Level Draining Rack
ITALY
19.5 x 9.5 x 13"
Powder Coated Steel
We can face the facts that the world is a smaller place, yet, that does not mean we should all have the same few things. Take dish racks for example. I look around and I see the same 4 examples, plus a M. Newson thrown in for fun. About 18 years ago I purchased a brilliant stacking one at Ikea which they naturally, discontinued. As that individual is vinyl coated, falling apart and rusts my stainless sink area where it has become uncoated, I have been searching for a replacement for some years now. YEARS. This wonder was found hanging from the ceiling of a hardware shop in central Florence, just near to my favorite coffee place in town. You will find me circling that block most mornings. Ah, a good hardware, a great coffee and a delicious cornetto con crema! How can I envision anything more? Life can be divinely simple when you are in the presence of the divine after all.