THIS IS AN ARCHIVE OF EVERYTHING KIOSK HAS COLLECTED. TO MEET THE DIGITAL, WE HAVE A PHYSICAL, CURRENTLY IN STORAGE IN NEW YORK. NOTHING YOU SEE HERE IS FOR SALE. PLEASE USE AS A REFERENCE AND AN INSPIRATION AND PLEASE WRITE US IF YOU HAVE ANY QUESTIONS OR INFORMATION TO SHARE.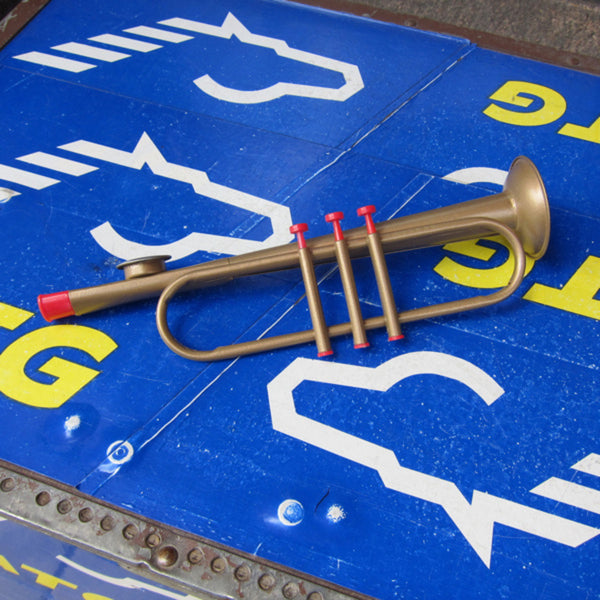 Trumpet Kazoo
10.5" x 2.25" x 2.75"
Tin & Plastic
USA
My sister loves me for this item. She has two little boys, each of whom received a kazoo from us. (Sometimes you have to test things out on the kids.) They love marching around the house with their "trumpets." A little singing - NOT humming - is all it takes! Produced by the last metal kazoo maker in North America, our trumpet comes to us via the last plastic kazoo manufacturer in America, Rick Hubbard. He's known for his extravaganzas where groups of enthusiasts toot away on free kazoos. Queen Linda Decker of Saxy Ladies just loves his shows, as does Libby Rustick of the North Carolina Statewide FunVention. Yowsa Howsa Wowsa, Hubbard!