THIS IS AN ARCHIVE OF EVERYTHING KIOSK HAS COLLECTED. TO MEET THE DIGITAL, WE HAVE A PHYSICAL, CURRENTLY IN STORAGE IN NEW YORK. NOTHING YOU SEE HERE IS FOR SALE. PLEASE USE AS A REFERENCE AND AN INSPIRATION AND PLEASE WRITE US IF YOU HAVE ANY QUESTIONS OR INFORMATION TO SHARE.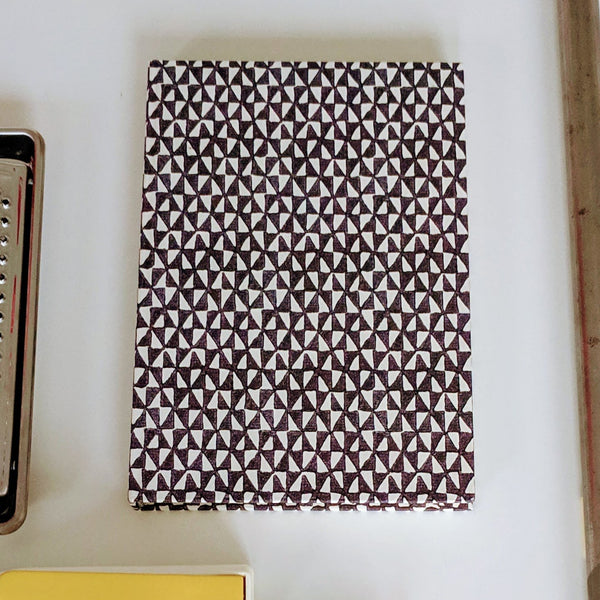 Triangle Patterned Notebook
ITALY
Paper
6" x 8.5"
I buy books, skin creams and food without any second thought. These are the essential things of life. A book truly is the most personal, it moves with the owner, it joins them in bed, it calms their insomnia and sorrows, it elicits emotions. A blank book, even more so. It says to the person, I believe in you, let me see what you can do, tell me / show me your stuff. A beautiful blank book says, your work is so significant it deserves something on the outside that vibrates from what is within. This pattern has got the vibes. Produced by Tassotti.