THIS IS AN ARCHIVE OF EVERYTHING KIOSK HAS COLLECTED. TO MEET THE DIGITAL, WE HAVE A PHYSICAL, CURRENTLY IN STORAGE IN NEW YORK. NOTHING YOU SEE HERE IS FOR SALE. PLEASE USE AS A REFERENCE AND AN INSPIRATION AND PLEASE WRITE US IF YOU HAVE ANY QUESTIONS OR INFORMATION TO SHARE.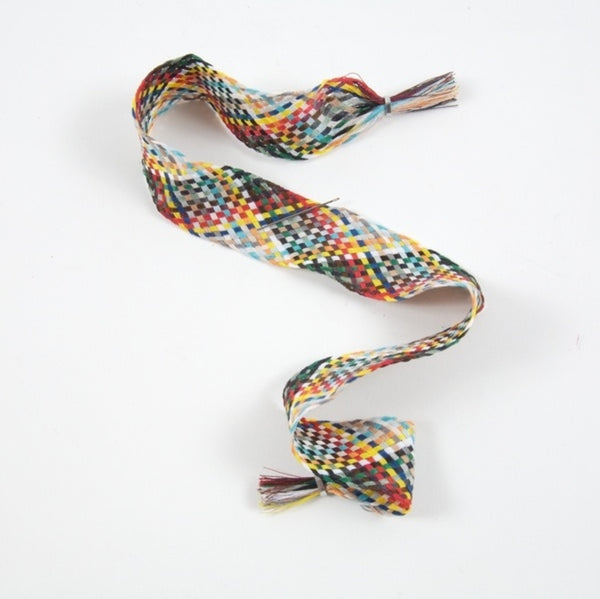 Travel Thread Kit
18" x 1"
Cotton Thread & Needle
GERMANY
A travel sewing kit in a flat pack makes a much better alternative to the small spool-in-a-box option. Polyester thread to be used on all fabrics. The kit includes 8 strands per color - 21 colors in total. Pull one thread out at a time. I wore my kit as a bracelet at first, until I found a practical application for it (a button had fallen off while traveling). The kit fits easily into all bags, which is important if you want to look dashing while traveling, even when backpacking without a shower 3 days on.