THIS IS AN ARCHIVE OF EVERYTHING KIOSK HAS COLLECTED. TO MEET THE DIGITAL, WE HAVE A PHYSICAL, CURRENTLY IN STORAGE IN NEW YORK. NOTHING YOU SEE HERE IS FOR SALE. PLEASE USE AS A REFERENCE AND AN INSPIRATION AND PLEASE WRITE US IF YOU HAVE ANY QUESTIONS OR INFORMATION TO SHARE.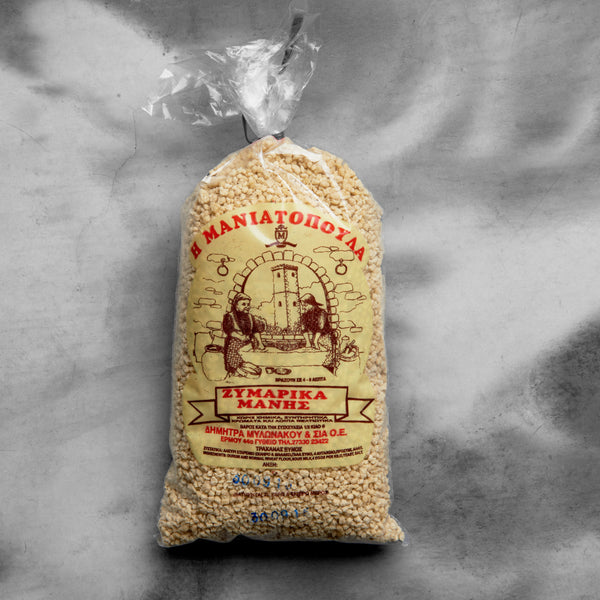 Trahana
500 g.
Cracked Wheat & Fermented Milk
GREECE
I never encountered trahana before visiting Greece. Lots of tra la la, but no trahana. Even in Greece, it's not necessarily on any restaurant menus. I only came across it when I was snooping around a local store in the countryside. You produce trahana by mixing cracked wheat with yogurt or sour milk, letting it ferment and then harden into a cake. The cake is then ground on a grater, or against a sifter, to create little pasta-like pieces. I like putting it into clear vegetable soups. It's a great combination of pasta and cheese without all the calories. Oh wait, that's diet Kraft macaroni. This is the good stuff, nothing diet at all, and delicious in almost any broth.