THIS IS AN ARCHIVE OF EVERYTHING KIOSK HAS COLLECTED. TO MEET THE DIGITAL, WE HAVE A PHYSICAL, CURRENTLY IN STORAGE IN NEW YORK. NOTHING YOU SEE HERE IS FOR SALE. PLEASE USE AS A REFERENCE AND AN INSPIRATION AND PLEASE WRITE US IF YOU HAVE ANY QUESTIONS OR INFORMATION TO SHARE.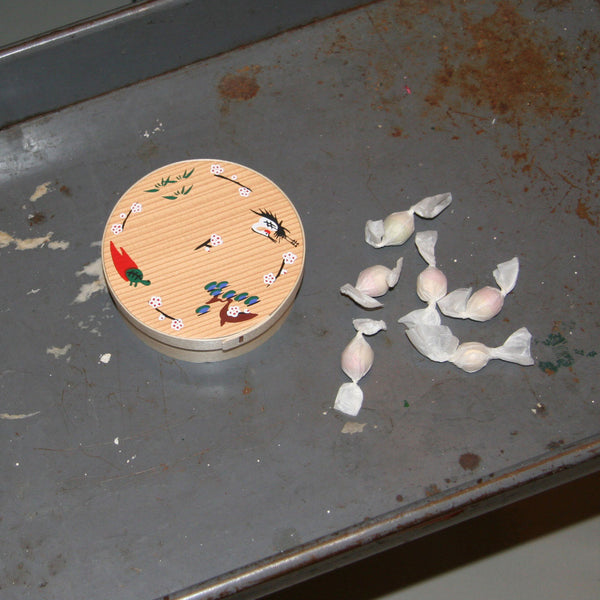 Traditional Candies in Wooden Box
4.25"ø x 1.5"
JAPAN
These candies come from a pastry shop, which has been in operation since 1673. It is famous throughout Japan for its traditional sweets. The candies are very simple, individually wrapped little balls of colored sugar with a slight savory taste to them. The box is something to collect. This is the perfect gift for yourself.