THIS IS AN ARCHIVE OF EVERYTHING KIOSK HAS COLLECTED. TO MEET THE DIGITAL, WE HAVE A PHYSICAL, CURRENTLY IN STORAGE IN NEW YORK. NOTHING YOU SEE HERE IS FOR SALE. PLEASE USE AS A REFERENCE AND AN INSPIRATION AND PLEASE WRITE US IF YOU HAVE ANY QUESTIONS OR INFORMATION TO SHARE.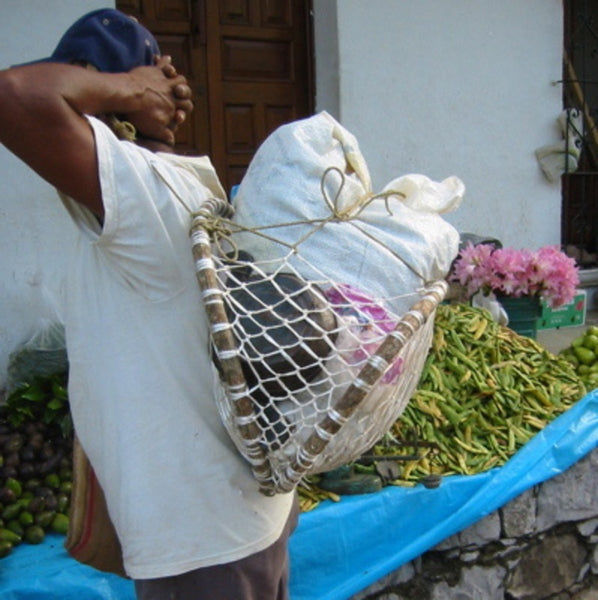 Traditional Baby Carrier
32" x 20"
Bent Wood & Twine
MEXICO
A baby carrier used until the baby grows up and then repurposed for carrying or displaying anything one likes. I saw one in the market overflowing with mint. The baby is wrapped in a thick cloth and then using a strap, the carrier rests on the mothers back. The little thing can't move around, but then again, it seems to be comforting as I did not hear much crying from Mexican children whether they were in the carrier or out. We saw tiny ones for new borns and larger ones for babies up to one year old.