THIS IS AN ARCHIVE OF EVERYTHING KIOSK HAS COLLECTED. TO MEET THE DIGITAL, WE HAVE A PHYSICAL, CURRENTLY IN STORAGE IN NEW YORK. NOTHING YOU SEE HERE IS FOR SALE. PLEASE USE AS A REFERENCE AND AN INSPIRATION AND PLEASE WRITE US IF YOU HAVE ANY QUESTIONS OR INFORMATION TO SHARE.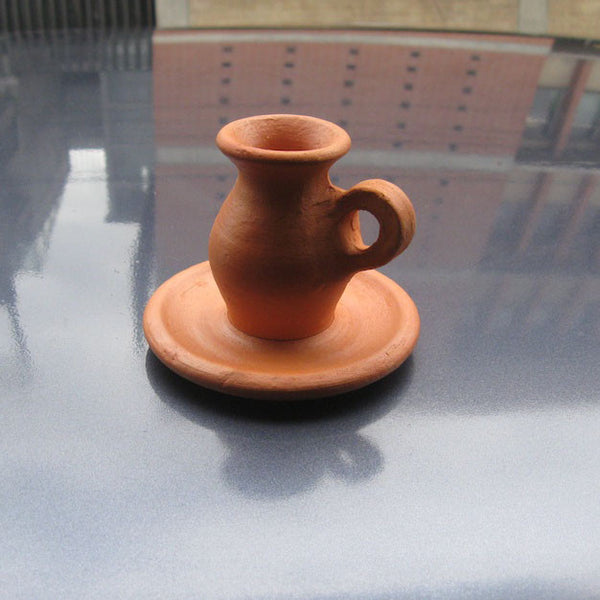 Terracotta Candle Holder
3" x 3.5" x 3.5"
Terracotta
COLOMBIA
With the wind gathering speed in the trees, he wandered outside. Chris was not familiar with the house he'd just woke up in, nor the landscape of this new place called Colombia. His flashlight started fading. Just before he entered pitch darkness, he found the one candle and candlestick, hidden deep inside a cabinet labeled "Emergencia Only - ALERT." Unfortunately, there were no matches. If only I knew Spanish, he thought to himself, maybe this place would be easier? Maybe I would have learned how to start up the back-up generator. Perhaps I would have been able to ask for batteries at the grocery today. He fell asleep. It was pitch dark. Arles' whistling as he left rice for the birds woke him up at 6. I think I am going to like this place, this country, he thought to himself. And he did.