THIS IS AN ARCHIVE OF EVERYTHING KIOSK HAS COLLECTED. TO MEET THE DIGITAL, WE HAVE A PHYSICAL, CURRENTLY IN STORAGE IN NEW YORK. NOTHING YOU SEE HERE IS FOR SALE. PLEASE USE AS A REFERENCE AND AN INSPIRATION AND PLEASE WRITE US IF YOU HAVE ANY QUESTIONS OR INFORMATION TO SHARE.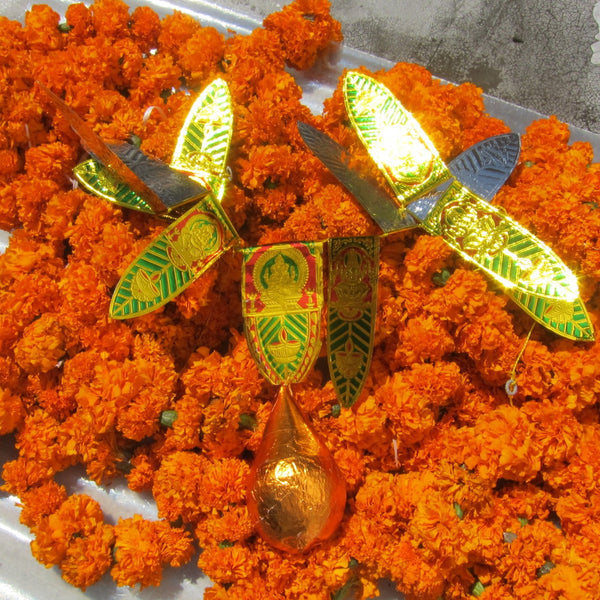 Toran
25" x 10"
Coconut, String & Foil
INDIA
Hung over one's doorway to act as a welcomer, the toran most often consists of fresh mango leaves or fake variations like ours here. It, in theory, absorbs negative vibes and showers you with positive ones. What a decorative object! The maker thought it was very funny that I thought the orange teardrop represented a coconut rather than a mango. I did not get the joke.