THIS IS AN ARCHIVE OF EVERYTHING KIOSK HAS COLLECTED. TO MEET THE DIGITAL, WE HAVE A PHYSICAL, CURRENTLY IN STORAGE IN NEW YORK. NOTHING YOU SEE HERE IS FOR SALE. PLEASE USE AS A REFERENCE AND AN INSPIRATION AND PLEASE WRITE US IF YOU HAVE ANY QUESTIONS OR INFORMATION TO SHARE.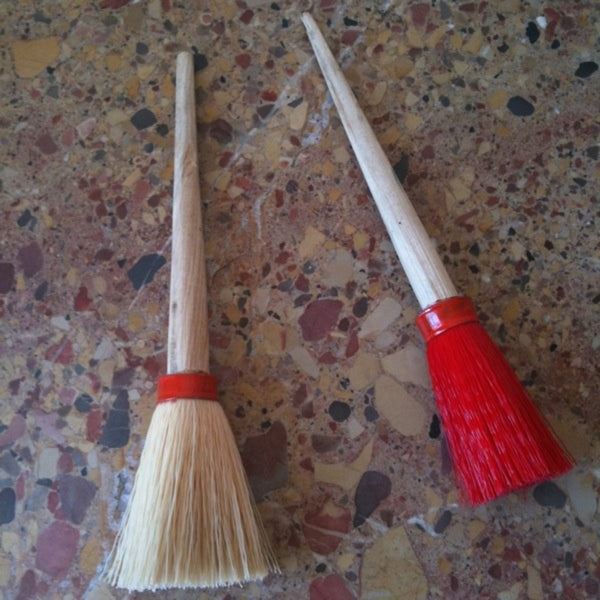 Toilet Brush
2" x 11.5"
Wood, Metal, Paint & Nylon
PORTUGAL
Scrub-a-dub-dub, but not your teeth or your tub with this dandy little item. What is it with most toilet brushes? They come with a strange, futuristic holder that leaks and falls over. They come in weird colors and shapes that you wouldn't normally have around the house. Let's call it the toilet brush exception. You bother to paint the walls, have all the right lotions and potions, you have some matching towels and a cute shower curtain. Don't fall prey to the exception. I know it's a bit eighties, but where best to keep the eighties than next to the toilet?