THIS IS AN ARCHIVE OF EVERYTHING KIOSK HAS COLLECTED. TO MEET THE DIGITAL, WE HAVE A PHYSICAL, CURRENTLY IN STORAGE IN NEW YORK. NOTHING YOU SEE HERE IS FOR SALE. PLEASE USE AS A REFERENCE AND AN INSPIRATION AND PLEASE WRITE US IF YOU HAVE ANY QUESTIONS OR INFORMATION TO SHARE.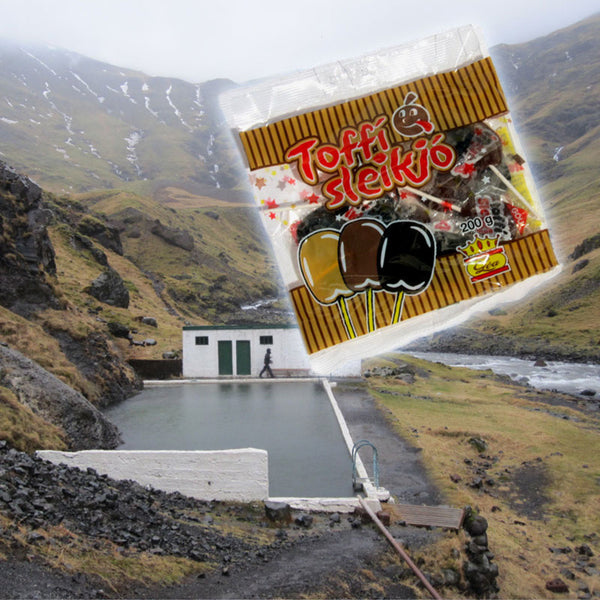 Toffi Pops
8" x 8.75", 200 g.
Sugar, Glucose Syrup, Fresh Milk, Vegetable Fat, Cocoa Liquor, Licorice, Salt, Soya Lecithin, Flavors, Aniseed Oil & Vanillin
ICELAND
A mixed bag of caramel lollipops including plain, chocolate and licorice. This candy was the motivation behind creating the Icelandic candy collection, in addition to wanting to visit for the amazing nature. These pops are so juicy that they actually make you drool. You feel like an Icelandic baby when you eat them.