THIS IS AN ARCHIVE OF EVERYTHING KIOSK HAS COLLECTED. TO MEET THE DIGITAL, WE HAVE A PHYSICAL, CURRENTLY IN STORAGE IN NEW YORK. NOTHING YOU SEE HERE IS FOR SALE. PLEASE USE AS A REFERENCE AND AN INSPIRATION AND PLEASE WRITE US IF YOU HAVE ANY QUESTIONS OR INFORMATION TO SHARE.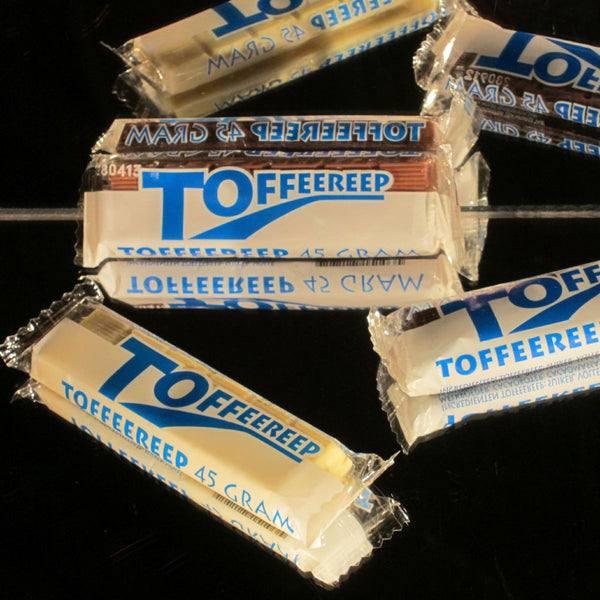 Toffeereep Set
6" x 2", 45 g.
Cocoa, Cocoa Butter, Sugar, Milk Powder, Vanilla, Lecithin, Butter & Cream
THE NETHERLANDS
This item was in the reject box so we ate it late one night after editing the collection. So good it was eaten and put into the "keep" pile - that is, the wrapper was kept "for keeps." Chocolate with a toffee layer inside. Le Reep...