THIS IS AN ARCHIVE OF EVERYTHING KIOSK HAS COLLECTED. TO MEET THE DIGITAL, WE HAVE A PHYSICAL, CURRENTLY IN STORAGE IN NEW YORK. NOTHING YOU SEE HERE IS FOR SALE. PLEASE USE AS A REFERENCE AND AN INSPIRATION AND PLEASE WRITE US IF YOU HAVE ANY QUESTIONS OR INFORMATION TO SHARE.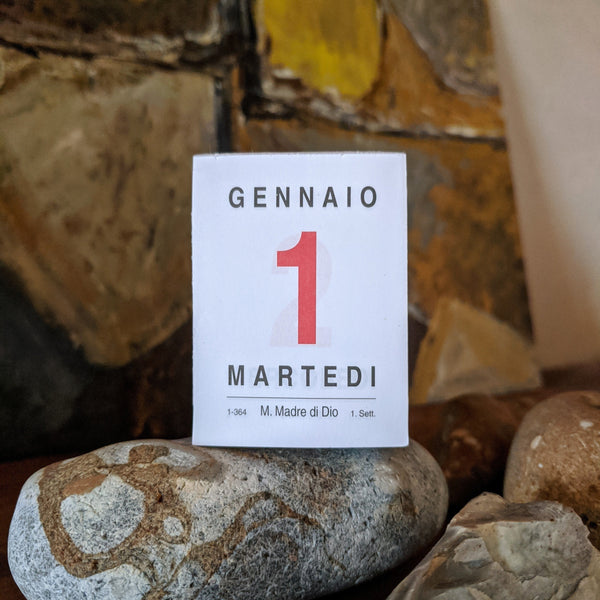 Tiny Gem Calendar
Paper
1.69" x 2.32" x 1" h.
ITALY
Our year, the year of 2021, in a tiny pocket-sized stack 1" thick. Those small days often flutter by without a notice or a nod. I timed it and with some practice found I can flip through the entire 2021 in under one second. Take another look at time. One second to go through 2021...on the cosmic clock one second is equal to 434 years. What does all this mean??? The UN has declared 2021 to be the year of International Year of Peace and Trust, let's hope so. Three cosmic things of significance are happening in 2021. In January Joe Biden will be sworn in as the next US Prez, in July the 2020 Summer Olympics take place and in December there will be a total solar eclipse. Good bye 2020, Happy 2021! Thanks to MM for showing me this calendar in 1995.