THIS IS AN ARCHIVE OF EVERYTHING KIOSK HAS COLLECTED. TO MEET THE DIGITAL, WE HAVE A PHYSICAL, CURRENTLY IN STORAGE IN NEW YORK. NOTHING YOU SEE HERE IS FOR SALE. PLEASE USE AS A REFERENCE AND AN INSPIRATION AND PLEASE WRITE US IF YOU HAVE ANY QUESTIONS OR INFORMATION TO SHARE.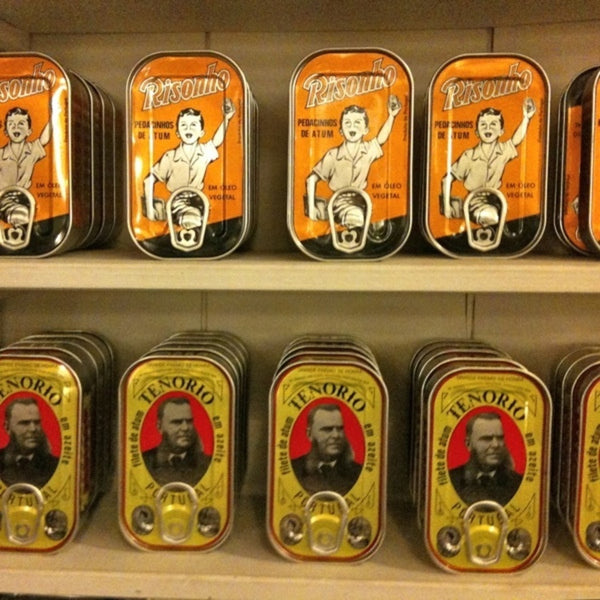 Tinned Tuna: Risonho & Tenorio
2.5" x 4.25"
Tuna
PORTUGAL
Risonho: Small pieces of fine-quality tuna, ideal for using in pasta and sauces. Tenorio: Gourmet tuna, in a big chunk, preserved in olive oil. Graphic Design: Awesome. This is the stuff you find at the good local corner shops. It's a big notch above any American brand of tuna.