THIS IS AN ARCHIVE OF EVERYTHING KIOSK HAS COLLECTED. TO MEET THE DIGITAL, WE HAVE A PHYSICAL, CURRENTLY IN STORAGE IN NEW YORK. NOTHING YOU SEE HERE IS FOR SALE. PLEASE USE AS A REFERENCE AND AN INSPIRATION AND PLEASE WRITE US IF YOU HAVE ANY QUESTIONS OR INFORMATION TO SHARE.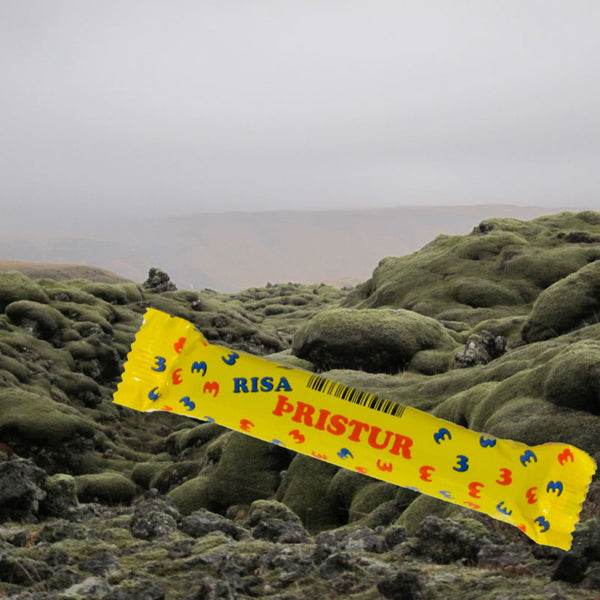 Thristur
1" x 7", 50 g.
Sugar, Cocoa Butter, Glucose, Cocoa Liquor, Invert Syrup, Whole Milk Powder,Wheat Flour, Skimmed Milk Powder, Hydrogenated Vegetable Fat, Gelatin, Treacle Syrup, Tale Salt, Licorice Extract, Soy Lecithin, Ammonium Chloride, Color, Vanillin & Flavors
ICELAND
Thristur, or "Three", is named for its three ingredients: chocolate, chocolate whipped filling and licorice. Mmmmm, tastes like a really good version of a Milky Way with the addition of tubes of licorice running the length. This is Kólus's most popular item, and, at thirty five years old, you can understand why. It's unique and tasty and totally addictive. Over the ages, many have tried to copy the Thristur magic and none have succeeded. By the way, that funky "P" in the name is actually "Th" in English.