THIS IS AN ARCHIVE OF EVERYTHING KIOSK HAS COLLECTED. TO MEET THE DIGITAL, WE HAVE A PHYSICAL, CURRENTLY IN STORAGE IN NEW YORK. NOTHING YOU SEE HERE IS FOR SALE. PLEASE USE AS A REFERENCE AND AN INSPIRATION AND PLEASE WRITE US IF YOU HAVE ANY QUESTIONS OR INFORMATION TO SHARE.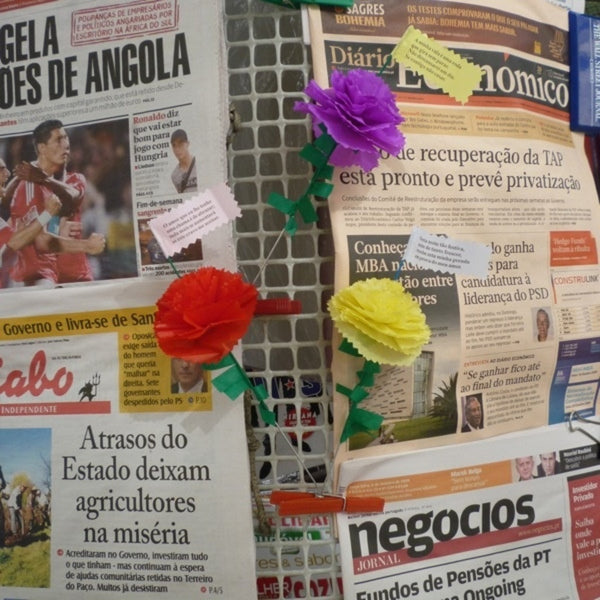 Three Paper Carnations
3" x 9"
Paper & Metal
PORTUGAL
These carnations are traditionally given to friends and lovers or wannabe lovers during the Saint Anthony festival in Lisbon. The little pieces of paper with text are printed with love poems. For example, one says in Portuguese, "Your eyes are like a shiny and warm star. Take this carnation as my love's proof." (to KIOSK, of course) Another says, "If it's a crime to give a small, but so perfect branch, it is not a crime to love you." (my dear KIOSK) And a last, "These days full of pleasure that I spent with you, it will soften my longings if you keep this carnation." (oh, KIOSK) Ah, the Portuguese... Poetry has a very natural place in Portuguese society, I would go so far as to say the Portuguese live life inside a poem, the society flows to a melancholic tempo, perhaps of Fado. Have a carnation as proof of your love (to KIOSK).