THIS IS AN ARCHIVE OF EVERYTHING KIOSK HAS COLLECTED. TO MEET THE DIGITAL, WE HAVE A PHYSICAL, CURRENTLY IN STORAGE IN NEW YORK. NOTHING YOU SEE HERE IS FOR SALE. PLEASE USE AS A REFERENCE AND AN INSPIRATION AND PLEASE WRITE US IF YOU HAVE ANY QUESTIONS OR INFORMATION TO SHARE.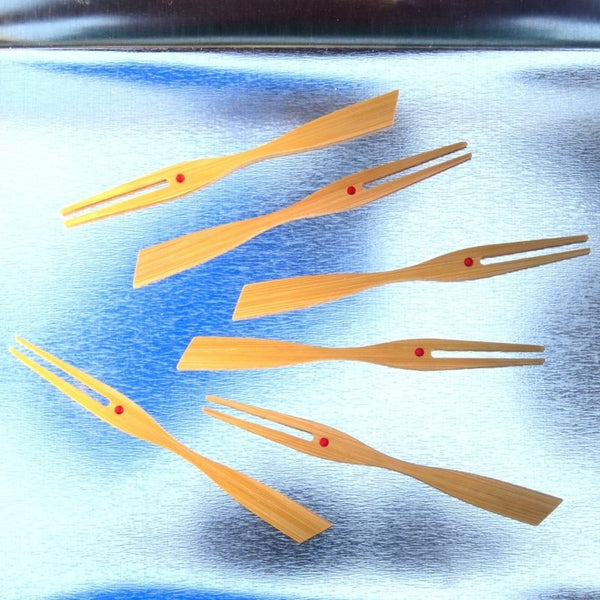 Sweet Pick with Red Dot
4.75" x .5"
Painted Bamboo
JAPAN
Courtly, refined, stately?
Nobody says these words
and if they do, they are really just thinking "classy."
Why can't I just say "classy" without sounding trashy?
Let's go ahead and start saying "classy" without irony.
Let's start with this sweet pick.
Because nothing is classier than eating some cantaloupe or pineapple -
not with your fingers,
but with this sweet pick
with a red dot near the business-end
and your pinky sticking out.