THIS IS AN ARCHIVE OF EVERYTHING KIOSK HAS COLLECTED. TO MEET THE DIGITAL, WE HAVE A PHYSICAL, CURRENTLY IN STORAGE IN NEW YORK. NOTHING YOU SEE HERE IS FOR SALE. PLEASE USE AS A REFERENCE AND AN INSPIRATION AND PLEASE WRITE US IF YOU HAVE ANY QUESTIONS OR INFORMATION TO SHARE.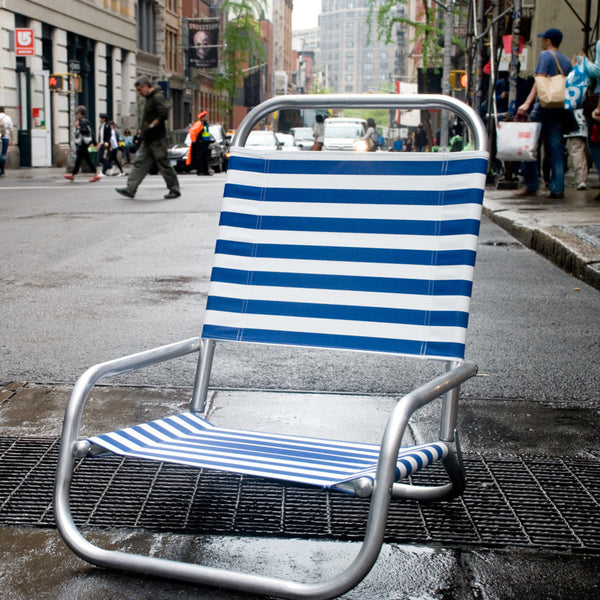 Sun & Sand Chair
20" x 25" x 30"
Aluminum & Synthetic Fabric
USA
The Sun and Sand chair was launched by Telescope in 1972. The company was founded over a hundred years ago and started out making wooden folding furniture, cots and director's chairs. Aluminum was introduced into their assortment post- WWII. I remember my parents having this chair in orange canvas - it's really a classic. I think I remember it so well as it matched this really cool orange canvas box kite my father had. Mentally, as both were made out of aluminum and canvas, I always thought of them as a set. Now I know this was not the case! I guess it is odd to sell a chair and kite as a set - a chair, an umbrella and a kite would make much more sense. The chair is really great to go to the park with, bring on a day trip to the beach, and keep in the trunk of the car. We live in a 250-sq.-foot apartment and we manage to store two to use on the roof...so, yes, they are practical.