THIS IS AN ARCHIVE OF EVERYTHING KIOSK HAS COLLECTED. TO MEET THE DIGITAL, WE HAVE A PHYSICAL, CURRENTLY IN STORAGE IN NEW YORK. NOTHING YOU SEE HERE IS FOR SALE. PLEASE USE AS A REFERENCE AND AN INSPIRATION AND PLEASE WRITE US IF YOU HAVE ANY QUESTIONS OR INFORMATION TO SHARE.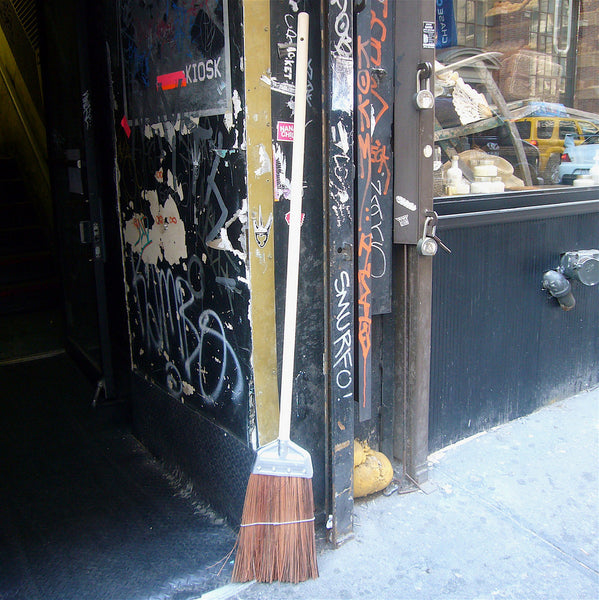 Street Broom
5'
Wood & Piassava Fiber
FINLAND
We saw someone on the street using this broom and tracked it down to a shop and in turn tracked it down to the maker. The design is Finnish and was first made in the 1960s. The piassava bristle comes all the way from Sierra Leone. These were a hell of a thing to ship. Not to mention a bit odd too, but luckily we asked our friend Klaus to bring them with him on the plane as he happened to be coming over to the States. Otherwise I sincerely doubt they would have made it. So, thank you, Klaus. Made by the Visually Disabled People's Association of Helsinki and also spotted outside of Alvar Aalto's Helsinki home - see our blog, www.hello.kioskkiosk.com for an image from there.