THIS IS AN ARCHIVE OF EVERYTHING KIOSK HAS COLLECTED. TO MEET THE DIGITAL, WE HAVE A PHYSICAL, CURRENTLY IN STORAGE IN NEW YORK. NOTHING YOU SEE HERE IS FOR SALE. PLEASE USE AS A REFERENCE AND AN INSPIRATION AND PLEASE WRITE US IF YOU HAVE ANY QUESTIONS OR INFORMATION TO SHARE.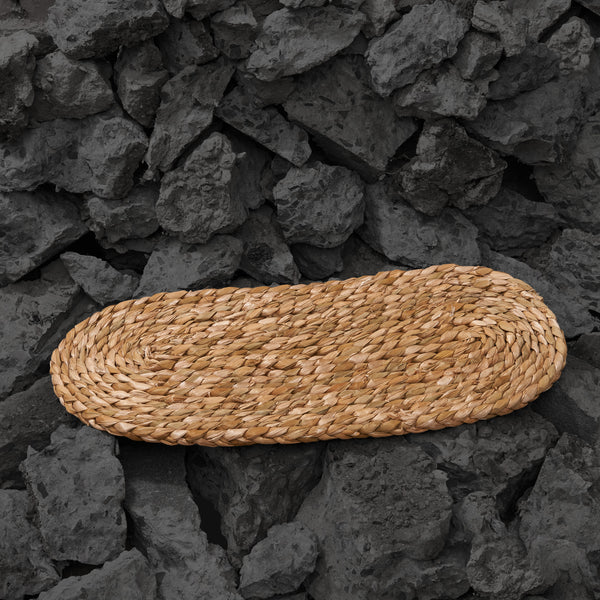 Straw Mat
10" x 24"
Straw
ROMANIA
I really wanted a straw hat.
I could see myself in my hat with a straw in my mouth looking at bypassers while slowly turning older - day by day, week by week by month by year.
Older I got, the straw did not, and instead of a hat I now have a mat.