THIS IS AN ARCHIVE OF EVERYTHING KIOSK HAS COLLECTED. TO MEET THE DIGITAL, WE HAVE A PHYSICAL, CURRENTLY IN STORAGE IN NEW YORK. NOTHING YOU SEE HERE IS FOR SALE. PLEASE USE AS A REFERENCE AND AN INSPIRATION AND PLEASE WRITE US IF YOU HAVE ANY QUESTIONS OR INFORMATION TO SHARE.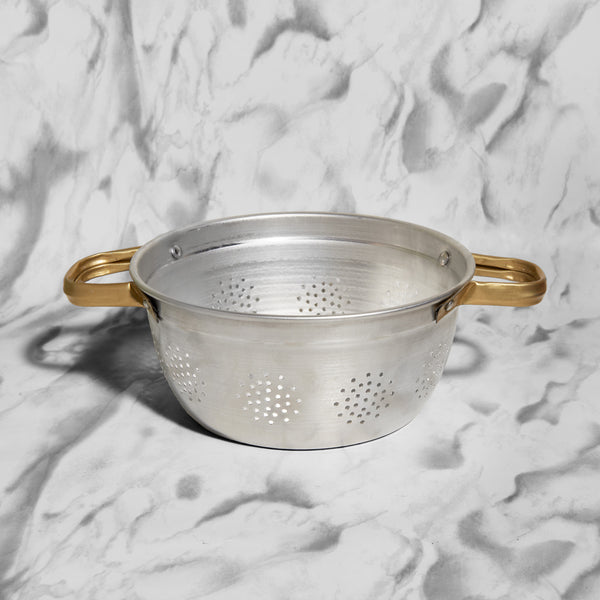 Strainer
7.5"ø, 10.5" at handles x 3.5" deep
Aluminum
GREECE

I can't tell you how many years I've been looking for this size strainer. Perfect for delicious Greek grapes, or a pile of tender ripe tomatoes. Good for defrosting a package of spinach. A certain Greek yogurt manufacturer props up the New York state economy and the Greeks don't see one thin dime of it. It's all made here; everyone knows that. Not everyone knows how to make Greek yogurt at home with such a strainer, but this is not about that. This is about draining pasta, or diffusing light, or having something to wear on your head to block out electromagnetic waves when all hell breaks loose.