THIS IS AN ARCHIVE OF EVERYTHING KIOSK HAS COLLECTED. TO MEET THE DIGITAL, WE HAVE A PHYSICAL, CURRENTLY IN STORAGE IN NEW YORK. NOTHING YOU SEE HERE IS FOR SALE. PLEASE USE AS A REFERENCE AND AN INSPIRATION AND PLEASE WRITE US IF YOU HAVE ANY QUESTIONS OR INFORMATION TO SHARE.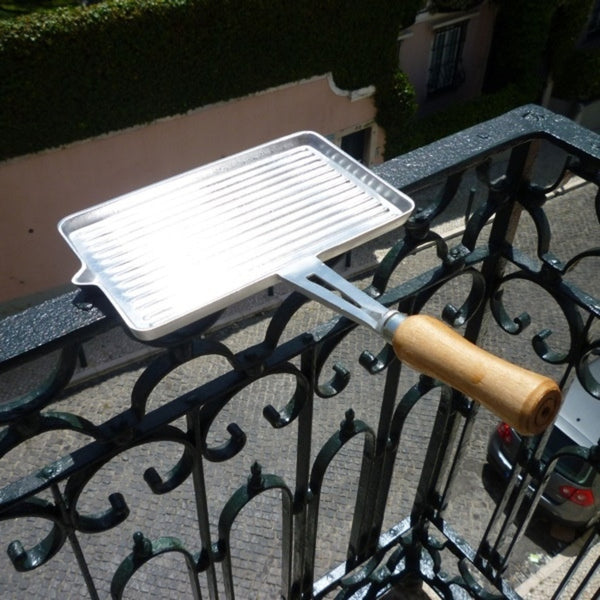 Stovetop Aluminum Grill
10" x 14"
Wood & Aluminum
PORTUGAL
I used to think that I knew how to cook fish and to grill vegetables. But I was using just a regular old frying pan. I knew nothing. This handy setup will cook your meat or fish or eggplant to perfection on the top of your stove. All the tasty fat and oil runs down into the smooth grooves for you to easily pour over the food or into an oil container when you are done. Remember to oil that nice wooden handle and it will last many, many grill sessions. Perhaps oil it with the leftover oil in the oil container? What goes around comes around.