THIS IS AN ARCHIVE OF EVERYTHING KIOSK HAS COLLECTED. TO MEET THE DIGITAL, WE HAVE A PHYSICAL, CURRENTLY IN STORAGE IN NEW YORK. NOTHING YOU SEE HERE IS FOR SALE. PLEASE USE AS A REFERENCE AND AN INSPIRATION AND PLEASE WRITE US IF YOU HAVE ANY QUESTIONS OR INFORMATION TO SHARE.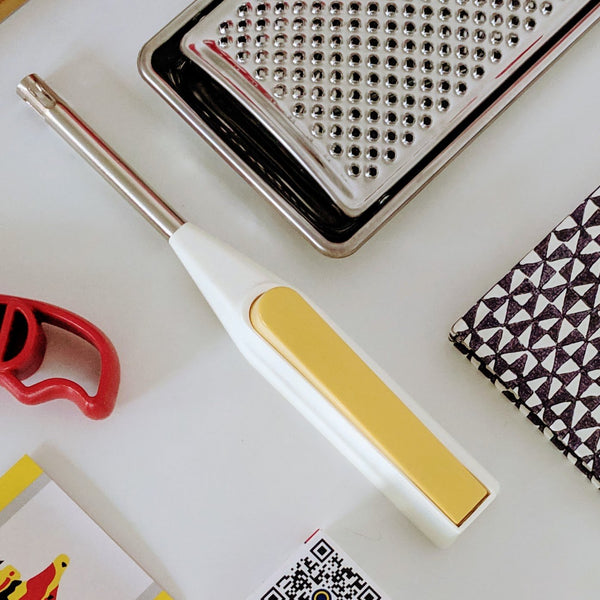 Stove Igniter
Steel, Plastic, Quartz Crystal
9" x 1.5" x 1.5"
ITALY
Incendiary urges? Hunger pains? Time to cook? You might like to use this as much as I like it to ignite a gassy flame. It's not a lighter per se, it doesn't have it's own container of gas, but it sparkles with tiny, tiny arches of electrified plasma. Not like the lighters that sparkle by frictionally burning stone. It's the type that gives you funny spasms when you hold it to your leg and squeeze. Piezo magic. Pretty High Voltage Pretty Damn Often - that's how it works plain and simply. And it's handsome in my eyes. Oh and, it could also be used like one of those hand-squeeze trainer thing - it's versatile like that.