THIS IS AN ARCHIVE OF EVERYTHING KIOSK HAS COLLECTED. TO MEET THE DIGITAL, WE HAVE A PHYSICAL, CURRENTLY IN STORAGE IN NEW YORK. NOTHING YOU SEE HERE IS FOR SALE. PLEASE USE AS A REFERENCE AND AN INSPIRATION AND PLEASE WRITE US IF YOU HAVE ANY QUESTIONS OR INFORMATION TO SHARE.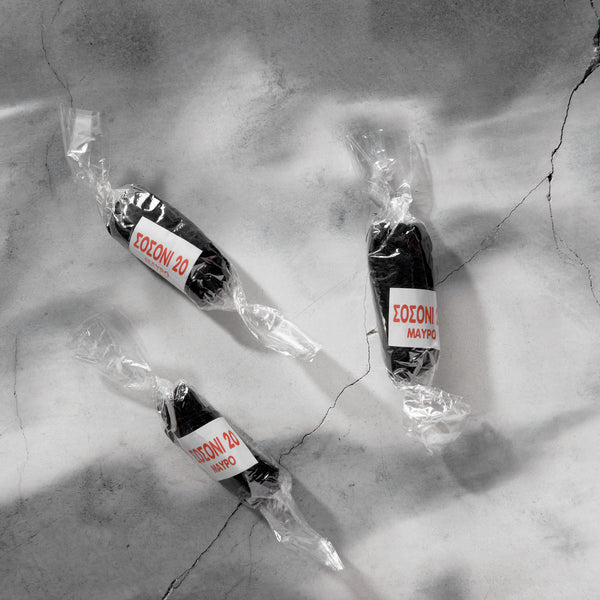 Stocking Socks
3" round x 2.75", set of 3
Nylon
GREECE
Ladies, there is a bargain in our hosiery aisle: three sets of sexy Greek stocking socks that are sure to drive those luscious-lipped Greek hunks wild. Buy two! Three colors in each set! Handy for the handbag! Candies!