THIS IS AN ARCHIVE OF EVERYTHING KIOSK HAS COLLECTED. TO MEET THE DIGITAL, WE HAVE A PHYSICAL, CURRENTLY IN STORAGE IN NEW YORK. NOTHING YOU SEE HERE IS FOR SALE. PLEASE USE AS A REFERENCE AND AN INSPIRATION AND PLEASE WRITE US IF YOU HAVE ANY QUESTIONS OR INFORMATION TO SHARE.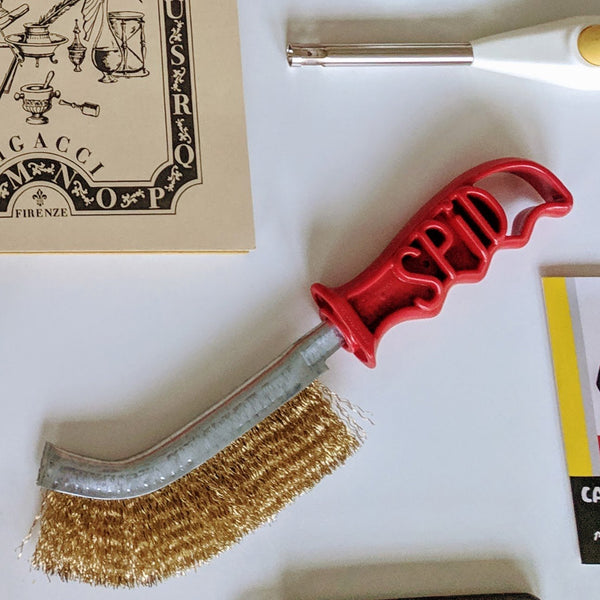 SPID Metal Aggressive Brush
ITALY
Steel, Copper Wire, Plastic
10" x 2"
Feeling pissed off at the paint drying? Hate the fu***ng iron that just wants to rust to dust? Have a say to your physical, inanimate neighbors with this abrasively handy tool. Get them in line. Rust-away, chip-away, Spid at them! They deserve it. The name of the brush says it all, no, not SPID, but the word that starts with an A. What molding in that handle! Nameplate please.